| | | |
| --- | --- | --- |
| satsig home page | | |
UK satellite broadband service providers and installers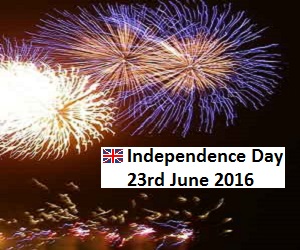 My page about European satellite broadband service provider companies, has become full so here is a spill over list of additional useful references with emphasis on companies based in the UK providing satellite broadband for England, Wales and Scotland.
Home users and small businesses requiring internet access from remote locations should consider satellite communications if high speed terrestrial landline or mobile phone systems do cover your area well. The least expensive VSAT services are shared, where a number of customers share the same high speed download capacity (up to 20 Mbit/s). Dedicated capacity is available for business purposes such as uplinking outside broadcast TV, connection of ATM cash machines, monitoring of remote pipelines, weather stations etc.
Avanti-Hylas and ToowayTM; are large network systems with customer equipment available via local resellers/installers. There are many other companies able to configure worldwide networks. Think of embassy networks, military, logistics and multi-national businesses with remote offices.
---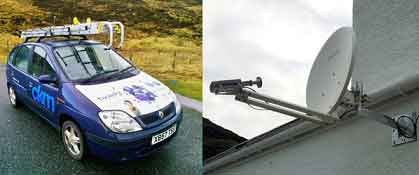 CKM: Scotland: Stornoway, Lewis, Harris and Scalpay
Based in Stornoway, CKM Computing cover the Western Isles with a fully equipped mobile unit/vehicle. 20 years of satellite installer experience. Supply and support for Tooway satellite internet access and TV. Personal service.
Call Chris McLaren on 07809 561 289
email: ckmcomputing@hotmail.com
---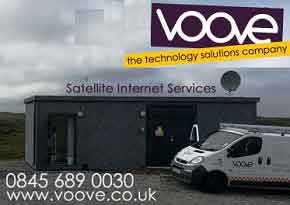 Voove: Scotland: Outer Hebrides: Western Isles.
Voove are an IT services company located on the Western Isles, covering the Butt of Lewis, right down to Barra and everywhere in-between. Specialists in Renewable Energy Communications as well as Mobile Satellite Internet Solutions. With 30+ Tooway installs per month.

Contact Number: 0845 689 0030
Email: support@voove.com
Web: www.voove.com
Post: 44 Winfield Way, Isle Of Benbecula. Western Isles, HS7 5LH
---
ACL Telco Ltd
Based in Bala, Gwynedd, Wales. They offer satellite internet services to customers in locations where terrestrial broadband is unavailable.
Equipment is typically a 74cm oval dish with small transmit/receive module at the focus. Indoors, a HughesNet 9000 series modem router is provided. The satellite network is HYLAS, based in the UK.

Contact: Telephone: 0808 165 0004
Website: www.aclsatellitebroadband.co.uk
---
Aerial Services.tv Ltd
Based in Kettering, Northants, and covering all of Anglia and the Midlands.
They are resellers for Tooway and I have put a picture on the left of a typical Tooway installation they have completed.
The company can be reached via support at their web site or on either of the numbers listed below.
Contact: Crisyn Braines
Mobile: 07800 597060 Telephone: 0800 019 9589
Email: crisyn@aerialservices.tv
---

Bentley Walker
Bentley Walker, a family firm based at Hayling Island, near Southampton, offer Tooway, Hughes HX, iDirect and Linkstar services worldwide. Suitable for fast satellite internet connectivity and for the single home user, small groups of users in a small office up to large business or army camp. Their services are available in the UK but also include all Europe, eastern Europe, Iraq, Afghanistan, all Africa, the Caribbean and South America. See satellite maps and details at Europe,
and Middle East
Email: sales@bentleywalker.com Phone: 02392 311 103
---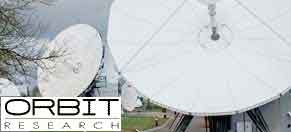 Orbit Research Ltd
Established in 1994, this company and the owners have many years of experience in designing earth stations for some of the biggest telecom companies including Inmarsat and BT. They specialise in providing satellite connectivity for fixed and temporary connections, especially where the requirement is complex or involves company networks. The company is good if you need technologies such as streaming video or audio, WiFi hotspot, high data-rate with low contention. For applications needing low bandwidth (e.g. monitoring and control), they will work out a tariff that reflects the lower resource usage.
Email: sales@orbitresearch.co.uk Phone: 0800 043 7768
---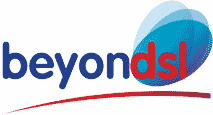 BeyonDSL.net
BeyonDSL.net provide two-way satellite broadband access services in the UK.
The 2-way service is a branded version of the Astra2connect system. Read here for more details
Contact: Email: sales@beyondsl.net
---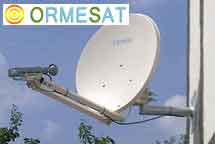 ORMESAT
Sales and installation of Tooway and other VSAT systems. Kevin Jones has been in the business since 1989 and is happy to offer helpful advice about how to get broadband speeds in rural areas. Based in Conwy, N Wales.
Contact: Phone: 01492 585 481 Mobile: 07904 719 748
Email: ormesatdigital@yahoo.co.uk
Web: ormesat.com
---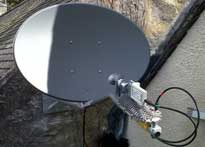 Simply Balanced
Simply Balanced, is a Scottish based, family run company supplying and installing Tooway and Avanti terminals across Scotland.
Ideal for internet connectivity for farms, businesses in a rural area, your family home or weekend cottage.
Contact: Telephone: 01467 624 543
Email: enquiries@simply-balanced.co.uk
Web: www.simply-balanced-satellite.co.uk
Post: Simply Balanced Business Services, 7 Maryfield West, Inverurie
Aberdeenshire. AB51 4JF, Scotland.
---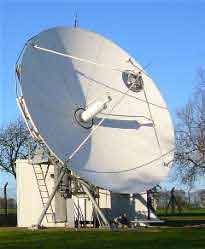 SMS Teleport at Rugby UK.
With four large antennas like that shown on the left, plus four smaller antennas, the SMS teleport at Rugby offers satellite communications interconnection from California in the West to Australia in the East - and all points in between. More details http://www.satsig.net/sms-teleport/sms-teleport.htm With an excellent terrestrial Internet backbone, SMS provides a complete satellite communications infrastructure for African service providers on the T11-N and W2a satellites. Service capabilities include VNOs, SCPC, IP connectivity, streaming, voice, video, and data. SMS also offers Hub capacity and terminals for its STMi, iDirect, Tandberg platforms. What really sets Rugby apart and makes its facility unique, is its underground, nuclear bomb shelter which houses the NOC and secure data storage facilities for off-shore data warehousing. Amazing place !
Contact these people if you are thinking of becoming a VSAT service provider and need a teleport facility to host your hub equipment.
Contact: Web site: www.sms-teleport.com
email: info@sms-teleport.com
---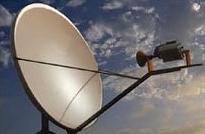 Prime Satellite Broadband
Email sales@primesatcom.com or Tel. +44 (0)1582 651171 for immediate assistance.
Prime Satcom Consulting - a consulting service for the satellite communications community. With over 17 years in satcom systems they bring excellence and experience to your business. They bring resources and capability to fill gaps in satcom programs and sales campaigns, whether you are an equipment manufacturer, service provider or buyer of satcom services. You need these people if you have loads of money and are thinking about getting into some satcom venture but haven't got a clue about link budgets, transponder capacities or whatever. You could save yourself a fortune in wasted investment and may make a small profit with the advice and support provided - which you will have to pay serious money for, so don't ask unless you serious. Prime Satellite Broadband helped restore service for those affected when Aramiska ceased operating.
---
---

SatSig.net
That's me. I do this website and occasional UK satellite broadband installs etc. I can also help with system designs, antenna alignment, sub reflector adjustments, interference analysis, side-lobe and G/T measurements etc. No contact details here - just go to the home page and start looking!
---
Neil Trask Communications
Neil Trask is a friend of mine and IEE colleague, in Danbury, Essex and does all kinds of business internet services - mostly of a terrestrial nature. He can work with me if we need more man-power on a UK satellite broadband job. He serves business in London and South East England - Essex, Hertfordshire, Kent, Suffolk, Norfolk, Huntingdon, Bedfordshire & Cambridge. He is a full service provider of quality telecoms solutions for businesses at wholesale prices, including; Mobiles, Landline Services, Fixed and Wireless IT Office Systems, 0800, 0845 and 0870 Numbers, Broadband Internet and Support Services.
---
DC-Sat.Net
These people have been around since 1998, originally being part of the SES ASTRA Ka band team and have not had much publicity. This is something they are now seeking to change. They run general satellite internet access using Linkstar on Ebird and EMS on W3A (they manage a hub at Rambouillet) and are just starting to roll out specialist services on iDirect via Intelsat.
They do a lot of work in the transportable VSAT market place and have just launched a new website at www.transportablevsat.com and are hoping that this service will be rolled out worldwide with US peering arrangements involving use of both iDirect and Linkstar VSAT hubs.
Email address is contact@dc-sat.net and phone number 020 7387 6854
---
VSATcom satellite broadband solutions
A wide variety of services and beam coverages.
Contact: sales@vsatcom.net
---
Page created 4 June 2004, amended 16 April 2016. Images are displayed with permission of the respective companies.