LinkStar
(My fast text version of the ViaSat LinkStar four page glossy 3.4 Mbyte pdf file)
LinkStar: BANDWIDTH-ON-DEMAND BROADBAND VSAT SYSTEM
LINKSTAR« LinkStar RCSplus Broadband VSAT System
. DVB-RCS compliant (optional) . Multimedia, broadband connections . Hub IP router supports RIP, IGMP, CRTP, UDP, TCP . Up to 58 Mbit/s download via DVB-MPE forward channel . Standard DVB-RCS return channel up to 1.67 Mbit/s, 3.33 Mbit/s optional . Automatic bandwidth allocation . Programmable, Multi-queue Quality of Service . Up to 10,000 remotes per hub . Web-based network management . Ka-band capable . Slotted Aloha . User groups. Multiple DVB uplink/multiple transponder/multiple satellite operation . IPSec transparent with control plane security . IP header compression . IP QoS with voice prioritisation. VLAN tagging . DHCP relay. HTTP Acceleration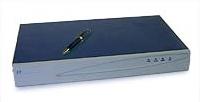 LinkStar« is a two-way, bandwidth-on-demand broadband VSAT system designed around DVB-RCS for service providers, ISPs, and corporate networks that brings more efficiency and higher data rates to the market than other TDMA systems. LinkStar combines broadband access and a high-speed return channel to satisfy bandwidth-intensive applications using IP data over any fixed satellite.
Since its introduction, LinkStar VSATs have been built on a foundation of open standard DVB technology, including a DVB-S forward link and DVB-RCS return. LinkStar RCSplus updates LinkStar to full compliance with the developing DVB-RCS specification, but also offers you a full range of features and custom applications available only on the Link-Star platform.
All LinkStar terminals are inter-operable, under the control of a single Network Control Centre (NCC). LinkStar features a total capacity of nearly 60 Mbit/son the forward channel.
Return channels to the hub operate at speeds up to 1.67 Mbit/s, with an optional upgrade to 3.33 Mbit/s. With this return channel capacity, remote sites can be server locations, content providers, multimedia sources, video teleconferencing participants, and corporate headquarters.
LinkStar Dynamic Bandwidth Allocation
Dynamic Bandwidth Allocation, combined with guaranteed Quality of Service (QoS) and TCP acceleration features, makes LinkStar more efficient and faster than other TDMA systems. The combination automatically increases the speed of the return channel to give you the throughput you need. ViaSat is always working to bring you the highest return channel data rates in the industry, so even large multimedia files are quickly transmitted.
Bandwidth on Demand (BOD) allows user to seamlessly increase bandwidth as it is needed, as long as it's needed. BOD is ideal for VOIP applications as well as infrequent large file transfers. Committed Information Rate (CIR) mode provides users with near instantaneous availability of all the bandwidth in their SLA, ideal for guaranteed Quality of Service (QoS) applications.
CIR Reallocation offers CIR when the user needs it, but if its not used, it becomes available to the entire network. Allows operators to fully utilize their bandwidth resources Slotted Aloha enables low bandwidth applications to have immediate access to the network. This powerful feature minimises latency and is particularly suited for transactional applications such as lotteries, point-of-sale (POS), and automated teller machines (ATMs).
Turbo Coding and Optimised Spectral Shaping on the return channels enable you to use your satellite bandwidth more efficiently and further increase return channel throughput. DVB-based Architecture enables service providers and satellite operators worldwide to build open-standard networks for IP data, Internet access, video streaming, telemedicine, voice over IP, or distance learning.
For operators that require standardization, the LinkStar network offers a DVB-RCS compliant return channel with a simple software download. Web-based Network Management gives you configuration, control, and management of your VSAT network using a standard browser. The NCC provides additional management through traffic statistics, call detail records, and an SNMP interface. Reduced Operating Costs Remote Terminal software download feature upgrades networks without site visits, including full or partial conversion of the network to DVB-RCS.

Scalability, with each Regional NCC (RNCC) operating up to10,000 sites, and a single NCC controlling up to 10 RNCCs for a total of up to 100,000 network nodes. LinkStar is your way to reach more of the world with multimedia broadband. User Groups enable you to logically group remote terminals to apply common operating parameters to members of the group. This powerful capability is ideally suited to the network operator managing multiple customers or classes of access. IP Header Compression reduces the bandwidth required for a voice call by eliminating extraneous and redundant protocol information. Maritime Operation for installation on moving platforms. Though originally designed for the maritime market, this feature adapts to any moving platform.
Control Channel Encryption using the LinkStar Control Channel Security Architecture (LCCSA), provides secure communications of the LinkStar control channel. Six-level, two-way Quality of Service (QoS) offers you six queues at the scheduler level on each remote terminal. You get a finer prioritisation of user traffic based on profiles defined using the IP QoS feature. DHCP Relay and VLAN Tagging enable service providers to offer VPN services to multiple customers from a single terminal. LinkStar networks support Multi-protocol Label Switching (MPLS) based IP Virtual Private Networks (VPNs). The network is able to provide end-to-end separation of customer traffic and a dynamic addressing scheme for the different VPN hosts behind remote terminals. Optional HTTP Acceleration boosts the speed of your customers' web surfing experience. Using a pre-fetch proxy, LinkStar significantly reduces the time a user waits for HTML objects to appear on screen. Pointing Tool designed specifically to facilitate the installation of the your remote terminals. Our proprietary tool interacts with the LinkStar software to provide fast, easy, and accurate pointing of the antenna.
ViaSat contact details:
www.viasat.com Atlanta 4356 Communications Drive, Norcross, GA 30093, USA, Tel: +1.678.924.2400, Fax: +1.678.924.2480
Beijing Lucky Tower, Block B, Suite 1110-1112, No. 3 Dong San Huan Bei Lu, Beijing 100027, China, Tel: +86.10.6461.5761, Fax: +86.10.6461.5754 New Delhi 601, Paharpur Business Centre, Nehru Place Greens, New Delhi 110 019, India, Tel: +91.11.620.7618 or 620.7624, Fax: +91.11.647.4718 or 647.4725 Rome Piazza del Popolo 18, 00187 Rome, Italy, Tel: +39-0636712432, Fax: +39-0636712400San Diego 6155 El Camino Real, Carlsbad, CA 92009, USA, Tel: +1.760.476.2200, Fax: +1.760.929.3941 Sydney Unit 4/22 Narabang Way, BELROSE, NSW 2086, Australia, Tel: +61.2.9986.3888, Fax: +61.2.9986.3899 Washington 22300 Comsat Drive, Clarksburg, MD 20871, USA, Tel: +1.301.428.4500, Fax: +1.301.428.4700
The ViaSat logo is a trademark of ViaSat, Incorporated. All other trademarks mentioned are the sole property of their respective companies. Specifications and product availability are subject to change without notice. ęCopyright 2004 ViaSat, Inc. All rights reserved.
LinkStar technical specification
RETURN CHANNEL Format: MF-TDMA Transmit IF Frequency: 950 to 1450 MHz Turbo Coding: DVB-RCS compliant Modulation: QPSK
OUTBOUND CHANNEL (FROM HUB) Format: DVB/MPEG-2 transport stream (ISO/IEC 13818) DVB-MPE (Multi-protocol Encapsulation) for IP data PCR insertion Symbol Rates: 2.5 to 36 Msym/s FEC: DVB-compliant R/S (204, 188) and convolutional (R=1/2, 2/3, 3/4, 5/6, 7/8) BER: Quasi-error free per DVB standard Modulation: QPSK. Receive IF Frequency: 950 to 1750 MHz
PHYSICAL INTERFACES L-band Transmit and Receive: (2) Type-F, 75 ohm Network: (1) 10/100BaseT Ethernet (RJ-45)
RFAntenna Diameters: 0.96, 1.2, 1.8, 2.4 M ODU Power:1- and 2-watt Ku-band, 4- and 5-watt C-band ODU. Operating Temperature: -40░C to 55░C
LNB: Voltage Controlled and 22kHz Tone Controlled LNB switching
LINKSTAR RETURN CHANNEL SATELLITE TERMINAL (RCST)
MECHANICAL/ENVIRONMENTAL Dimensions: 1U high, 13" W, 8" D Power: 110/220 VAC, auto-sensing, auto-ranging Temperature:0░ to 40░C operating; -20░ to 70░C storage Humidity:95% relative humidity non-condensing at 0░ to 40░C operating; 90% relative humidity non-condensing at 65░C storage
NETWORK MANAGEMENT AND CONTROL Network Management System (NMS): Java Web-based, standard PC Network Control Centre (NCC): SUN Solaris Workstation; SNMP agent
SYSTEM PERFORMANCE TCP Acceleration: 10 Mbit/s throughput Scalability:10,000 nodes with single Hub/NCC; 100,000nodes with multiple Hubs/NCC Protocols: TCP/IP, UDP/IP, IGMP, RIP 1&2, IP QoS support
COMPLIANCE Safety: UL/cUL 60950; CE (EN60950) EMI/EMC: FCC part 15 Class B; VCCI Class B; AS/NZS3548 Class B; BSMI; CE (EN 301 489-12, EN 55022, EN 55024, EN 61000-3-2,EN 61000-3-3 RF Spectrum: CE (EN 301 428, EN 301 443); ANATEL*Specifications subject to change without notice.
SATELLITE IP TERMINAL: OPTIONAL Burst Rates (ksym/s) 156 312 625 1250 2500. Bit Rates (rate 2/3 FEC, kbits/s) 208 416 833 1667 3333. Channel Spacing (kHz) 200 400 800 1600 3200
The ViaSat logo is a trademark of ViaSat, Incorporated. All other trademarks mentioned are the sole property of their respective companies. Specifications and product availability are subject to change without notice. ęCopyright 2004 ViaSat, Inc. All rights reserved.

► Page created 25 Feb 2005, amended 13 April 2015 Any queries please e-mail me, Eric Johnston.