VESTEK Systems, is a U.S. based company that provides cost-effective value-added VSAT installation, maintenance and support services throughout Africa, Europe, Asia, the Middle East and Latin America.
They've established themselves an industry leader with a high level of project management and engineering expertise. They've successfully installed antennas ranging from 1.2m to 11.m around the globe.
VESTEK Systems's customers and end-customers include: U.S. GOVERNMENT, HUGHES, BHARTI AIRTEL, GE SATCOM, GLOBECOMM SYSTEMS, UNITED NATIONS, PCCW GLOBAL, HERMES, HARRIS-CAPROCK, KDDI, WORLD BANK, MOFA SAUDI ARABIA, MOFA SPAIN, MOFA GERMANY, MOFA JAPAN, CHEVRON, TULLOW OIL, BRITISH TELECOM, BCEAO, LOCKHEED MARTIN, ERICSSON, INTELSAT, just to name a few.
They are on the ground when you need them, their qualified engineers save you both valuable time and money.
Services include Site surveys, civil works, antenna installation, IT network/LAN installation, commissioning, maintenance. In most countries, Acel can provide assistance with Licensing, local equipment procurements, Importation of equipment, local transportation of equipment to site, etc.
VESTEK Systems is a solution to outsourcing all your project management, installation and maintenance needs worldwide.
Web site:
Email:
Update 25 Oct 2022 satsig.net web admin: I have found that the original email and web site no longer appear to relate to satellite communication services. If anyone knows what the email and web site should be, please tell me. eric@satsig.net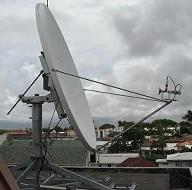 Rwanda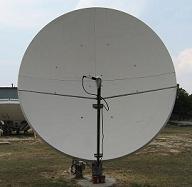 Rwanda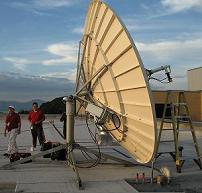 Rwanda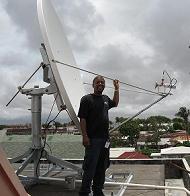 Rwanda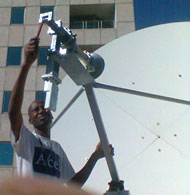 Zimbabwe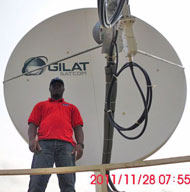 Gabon