EVANS is a Certified VSAT Engineer and Cisco Certified dealing with all products of Cisco, he is based in Kenya.
He has carried out installations for the last 5 years in Kenya and also other countries in Africa, including Sudan, Uganda, Rwanda, Burundi, Tanzania, Ethiopia, Morocco, Mauritania, DRC Congo, Sanaa, Zambia, Malawi ,Chad, Seychelles and Eritrea just to mention a few.
He has a wide experience on C-band and Ku-band with antenna sizes 1.2m, 1.8m, 2.4m, 3.7m and 7.3m diameter.
Modems worked with include Dialway, Skyedge11 & 360 (Gilat products), DVB, iDirect, Paradise, Comtech, Hughes HX50, SpaceBridge, Radyne and Inmarsat BGAN satellite modem.
He also does Wi-Fi and WiMax antenna installation, Cabling, Networking, Computer maintenance and Cisco router configuration. Currently working with Bongo telecommunication ltd.
Please email khekonya@solution4u.com
Phone +254 729714260
Web site: Khekonya Telecoms Solutions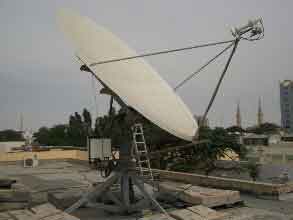 Note stabilising bar at lower edge of dish.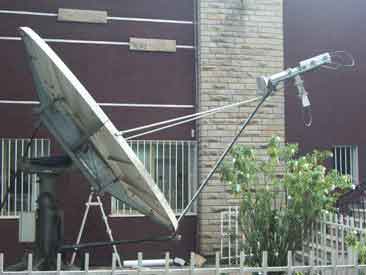 Note circular polariser and C band LNB/BUC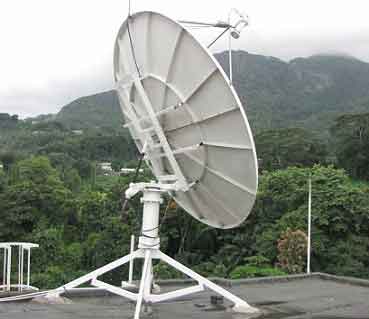 Fixed to roof mount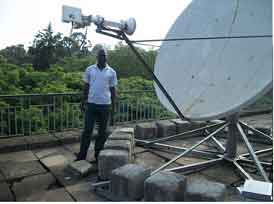 Non penetrating mount