BusinessCom | Internet via Satellite services for the Russia region for SOHO, Enterprise, Internet Cafe and Calling Centers, Wireless ISP and Hot Spots, VoIP Termination Carriers and more.
No FAP, no throttling, no hidden fees, smart bandwidth management, dedicated technical support and personalized service - this is what BusinessCom services are.
Features include:
. iDirect, LinkStar, DVB-S2, SCPC and FR platforms - shared and dedicated links of any possible configuration
. Ready to support business-class VoIP and Videoconferencing, VPN (IPSec), Mesh topology and more..
. Individual QoS setup per each VSAT system to make sure your own applications traffic are prioritized
. SLA with 98.2%+ annual network uptime guaranteed and more
. Immediate Spare Parts Replacement Warranty option, in-country Installation and Maintenance options
. Ability to connect with your own equipment, flexible migration deals, APO delivery... and more!
. Free VoIP phone and calls to the USA.
Contact us: vsat-satsigs@bcsatellite.net to inquire for more information and prices.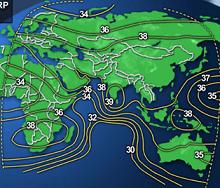 Coverage of the whole region:
Regions and Countries covered (but not limited to): All ex-USSR (CIS), including Ukraine, Russia, Armenia, Azerbaijan, Moldova; Middle East, including Iraq, Afghanistan, Lebanon; All Asia, including: Pakistan, Bangladesh, India, Thaliand.
BusinessCom currently provides it's services from Telstar-10, NSS-7 and NSS-10 (AMC-12) in C-Band and Telstar-12, NSS-6, AM-22, BADR-4, W6 and other satellites in Ku-Band. more details