| | | |
| --- | --- | --- |
| Home | | |
Find terrain height or depth of sea
What is the height of the ground ?
What is the depth of the sea ?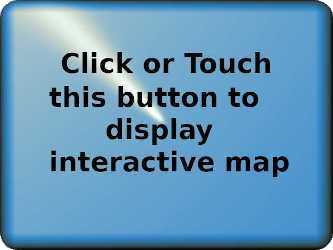 Instructions to find the land height or depth of the ocean at your specified location. Put your mouse cursor near your wanted location and drag near to the middle. Enlarge the scale as necessary. Repeat until you are certain you have your wanted centre point position correctly located. You should see a tiny flashing dot. Then click on the Request Elevation button above.
If you see OVER_QUERY_LIMIT please read below under History for explanation.
Try changing the map scale by using the + and - signs, or double click your mouse or spread two fingers. Repeat.
Choose the Map or Satellite options in the top right corner and note the pull down menu options for Terrain or Labels. Tick these to see what shows. The terrain option adds the height elevation contour lines on the map. The photo image may be helpful as you get closer to you location of interest.
History:
27 Sept 2018 : Update and apology. I have removed the search box where you could input your wanted name location and also the orange peg-man which enabled street view. Since 16th July 2018 Google have been charging me for usage of this type of page (up to $380 per month). This site is not commercial and relies on advertising alone for its income and I can't afford to provide these extra two facilities. There used to be an orange man icon to click on, to see views from any road in blue. This has been discontinued due to cost.
3 Oct 2018. This page is being used about 1691 times per day. Google are charging me about £8 per day for the map function (£0.005 per map load.) Additionally, I have discovered there is a similar charge for each time the height or depth is measured.
1 Dec 2018. The elevation readout no longer updates automatically so that I don't have to pay every time you move the map slightly. I have made it so the charged-for Elevation Request is only done when you deliberately click on the Request button.
If the map does not display or the height/depth not show, then too many people are trying to use this page it or it has run out of its daily usage quota. An alternative to this page is to download the Google Earth software package. You need to enable the Status Bar using the View menu. In the Sidebar go to Layers and at the bottom, make sure Terrain is ticked. The height/depth should be showing in the Status Bar when you move your mouse. Google Earth is free, at least for the time being.
10 Dec 2018. There was an outage of the elevation function on this page between 4 and 10 Dec 2018 due to some error I made in setting the two OVER_QUERY_LIMIT quotas. These quotas limit the number of people accessing this page per 100 seconds and the number of requests per user per 100 seconds. There is also a 24hour daily quota which resets to zero at 8am GMT, so you may have no usage for several hours prior to this reset. The best time to use this page is just after 8am GMT.
You can email me about any problems at eric@satsig.net
The Google maps API and database used to produce the above imagery and information may contain errors. Sea depths are approximate and accuracy is not assured. The information is not for navigational purposes.
Page started 13 June 2013, amended 2 March 2022 Copyright SSL (c)