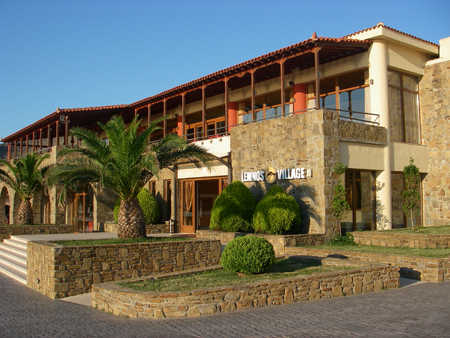 Reception at Lemnos Village Resort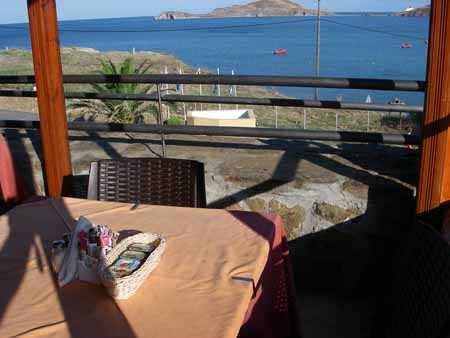 View down from breakfast table.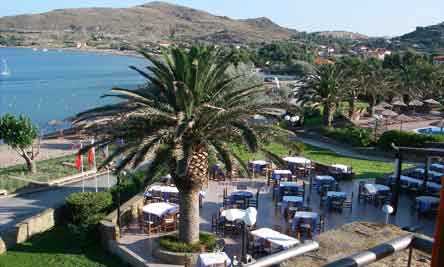 View from terrace used for breakfast and lunch.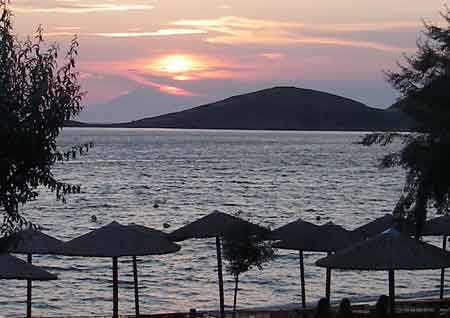 Sunset over the water.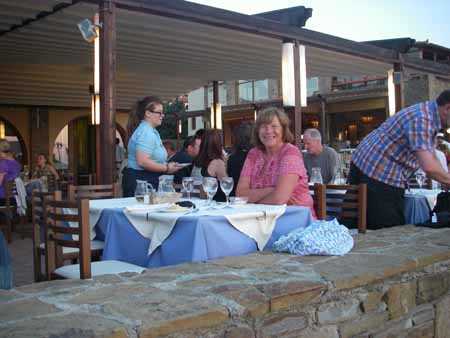 Memorable evening meal times.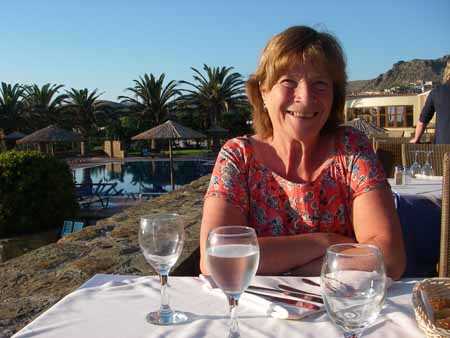 Ready for evening meal. Free wine!

Evening meal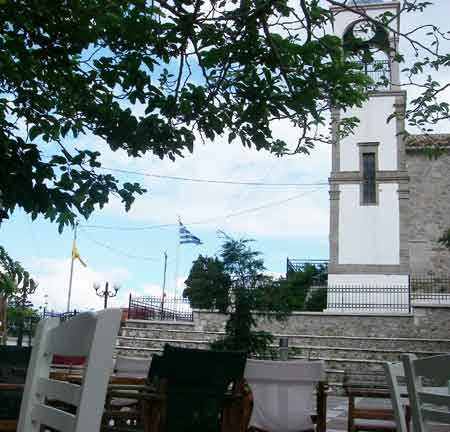 Church in Plati.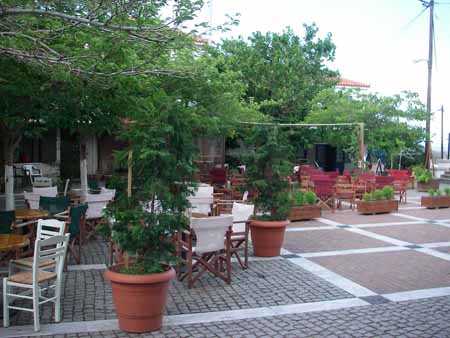 Plati village square, next to the church.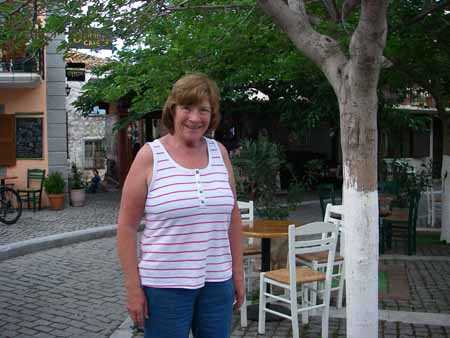 Ready for refreshments in Plati village square.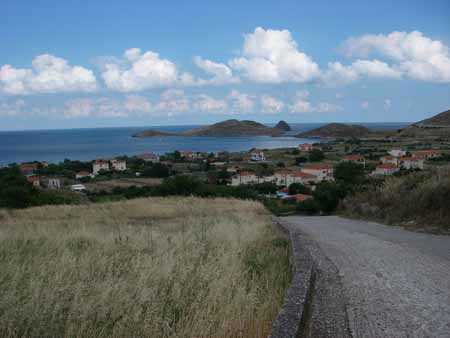 Returning to the resort from Mabella beach.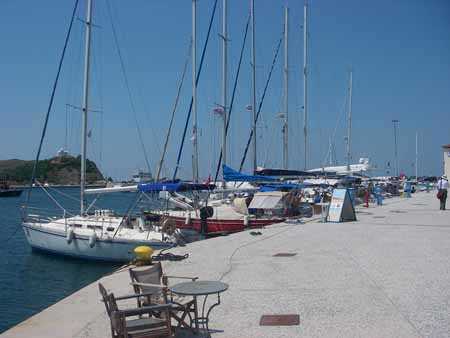 Myrina harbour with cruise ship in distance.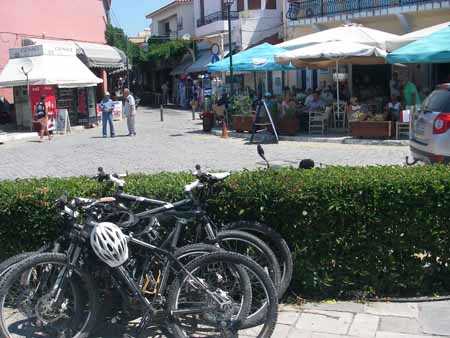 Cycle into Myrina: Entrance to Market Street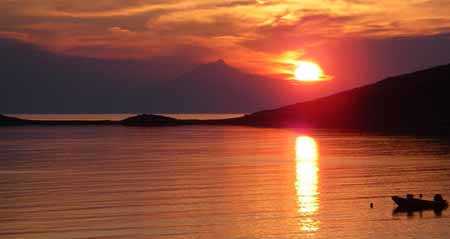 Sunset over Mount Athos to the west.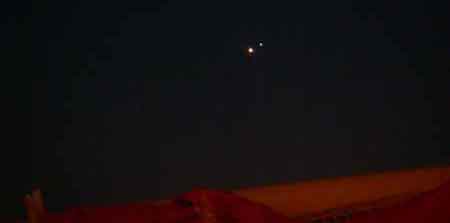 Conjunction of Venus and Jupiter 4 July 2015

RYA sailing training centre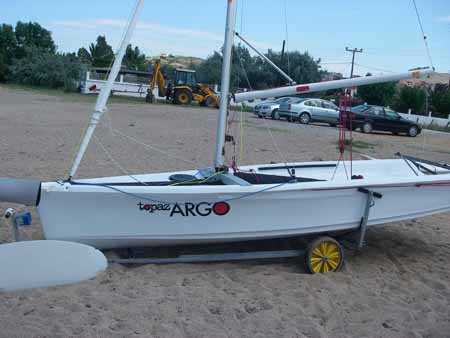 Topaz ARGO sailing dinghy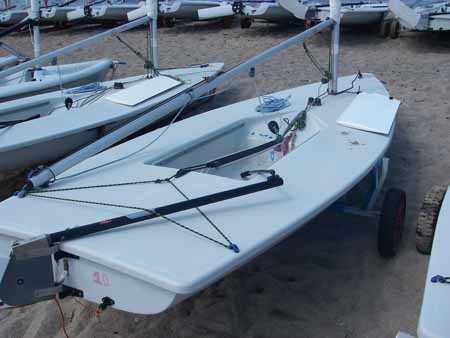 Laser sailing dinghy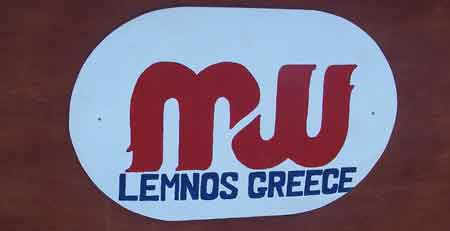 MW Lemnos Greece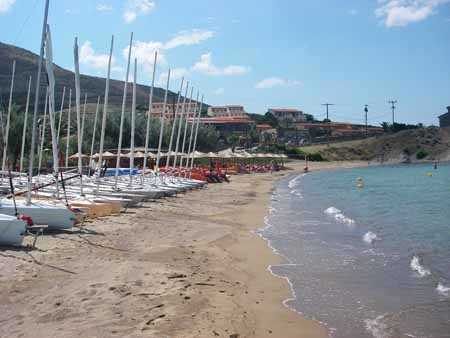 Boats pulled up on the beach for the night.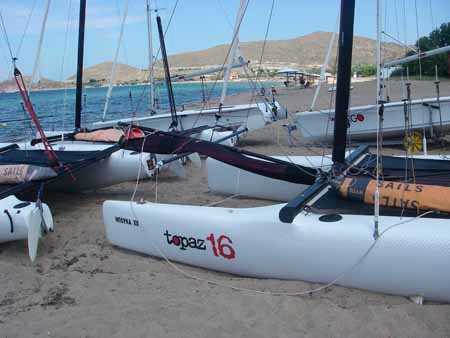 Topaz CX16 sailing catamaran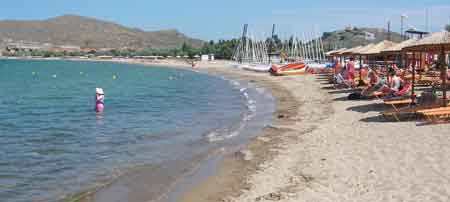 Plati beach: Sailing area to the left.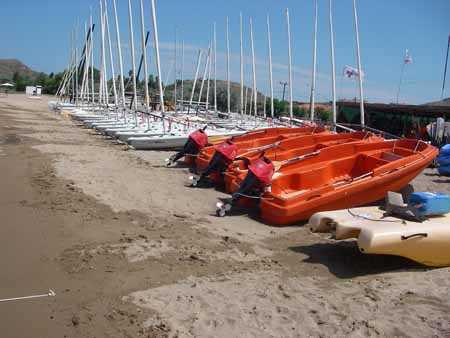 Boats pulled up on the beach for the night.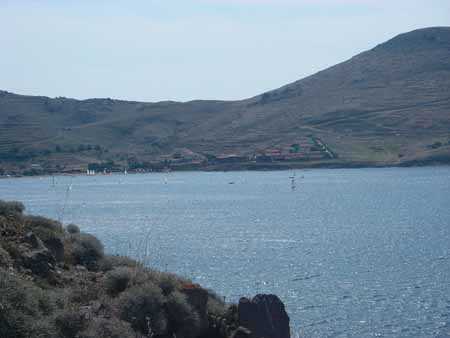 Mark Warner Lemnos Village resort in the distance.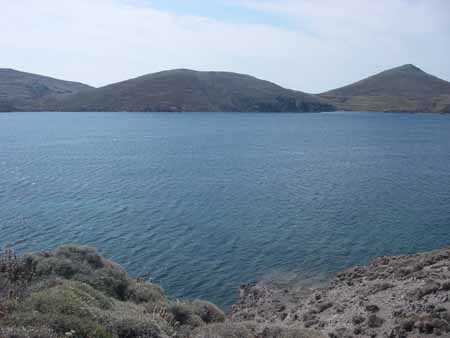 Across the bay, from the headland towards the east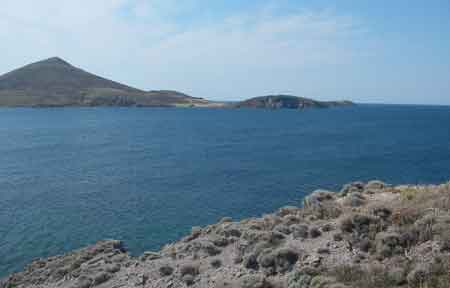 View from headland across the bay.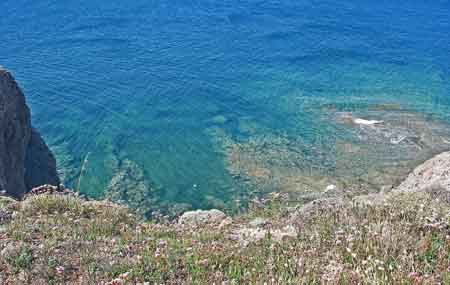 Looking down from the cliff of the headland, out to sea.

Looking back from the headland. Sailing area to the right.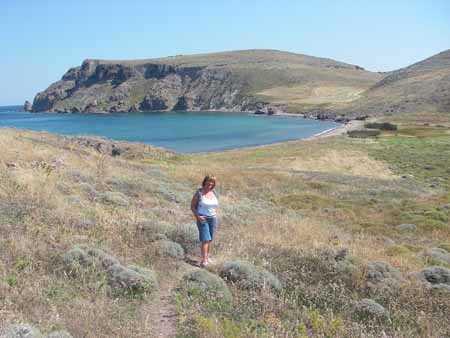 The hidden beach on the far side of the dip in the headland.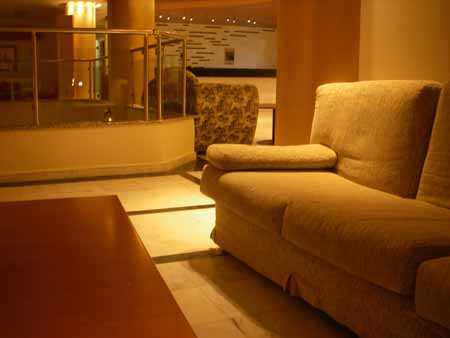 Comfortable seating in reception area. Excellent WiFi, even in the rooms up the hill.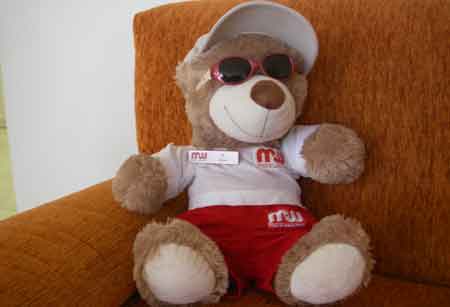 "Pi" Graham's Mark Warner mascot teddy bear.