How to adjust the time clock or set the time on a SMEG cooker.
This applies to the SMEG cooker illustrated below: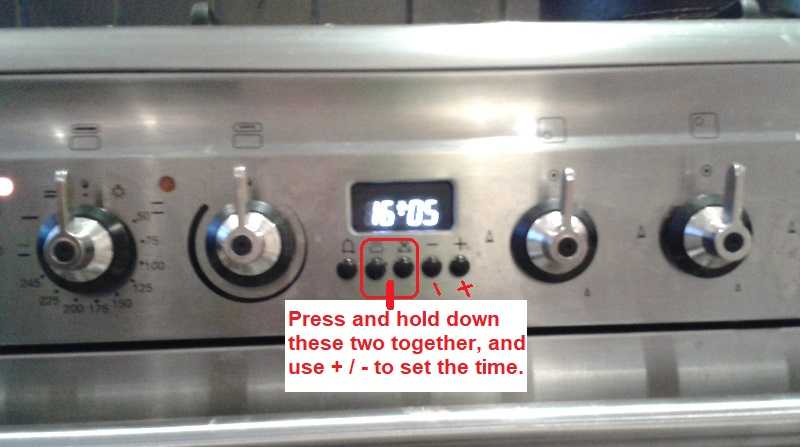 Note the two buttons outlined in RED.
Press both buttons and hold down with left hand.
Then use the plus + and minus - buttons to set the time. Easy !! I hope....
Feedback to me please: eric@satsig.net
Page started 12 November 2018, amended 1 Apr 2019