Francis Zhakata - Company name: MASK TOWERS
Satellite internet and VSAT installation services in Zimbabwe, Mozambique, Botswana and Namibia.
Francis is Project Manager, a Certified VSAT Consultant trained by the Global VSAT Forum (GVF) organisation. He is based in Zimbabwe but he and his team are willing to travel as needed.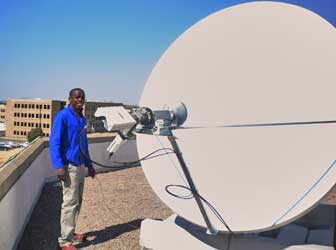 2.4m diameter antenna installation on a roof in Botswana.
Feed system is circular polarisation.
His team has experience with the following: 2.4m C-Band, 1.8m, 1.2m Ku-Band, Ka-Band antenna and radio systems at all sizes using iDirect, Gilat, Comtech, Hughes, DVB-S2, Linkstar, Schumberger and Paradise technology modem and indoor equipment.
He also offers a full range of communication services and products with emphasis on solar powered solutions where possible such as:
Disaster Response to provide onsite communication to relief agencies anywhere on the globe

Networking solutions incorporating Wi-Fi, WIMAX and optic Cable

VSAT installation Training

Solar powered communication (Vsat, Telecommunications and wi-fi) solutions for remote areas

Site surveys for Vsat, Wi-Fi, cellular base stations

Mobile VSAT units are available for satellite news gathering (SNG)

Wi-fi equipment rental for events

MAST installations and sales
His "FOUNNDATIONS" team is available 24hrs for work anywhere in Africa.
"With engineers in every African country we are able to timely meet your requirements. We offer ozone friendly solutions and sat engineers to the public (SOHO, CAFES, WIRELESS ISP ETC) and other service providers."
Have a look at our new you tube channel Sky chat for the latest Communication news and tutorials
Update: Now expanded to include Namibia following recent work there.
Contact details:
ZIMBABWE: 4th floor Francis House , Jason Moyo ave, Harare
Skype: fzhakata
Youtube: skychat
Emails: fzhakata@gmail.com
Here are some pictures of recent VSAT installations in and around Africa.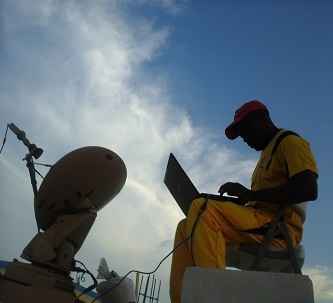 Mobile VSAT unit set-up in Djibouti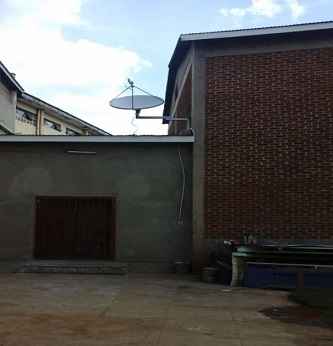 1.2m Ku Band antenna relocated in Malawi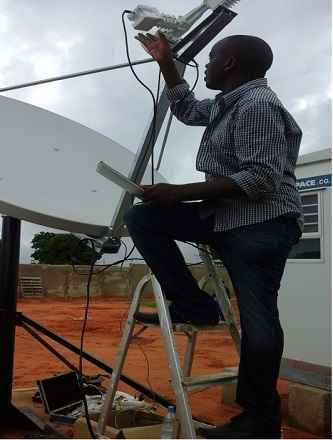 1.8m polarisation alignment after site survey and installation in Mozambique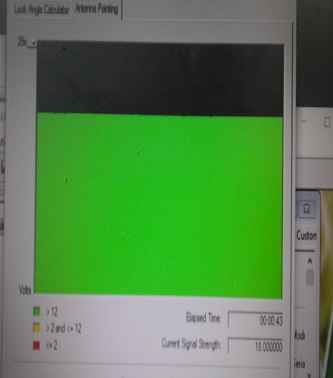 iDirect signal lock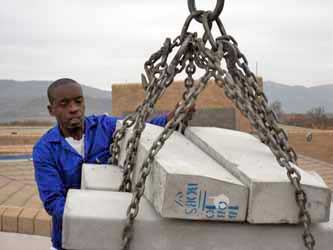 Preparing to lift the concrete blocks
for the base of the non-penetrating antenna mount.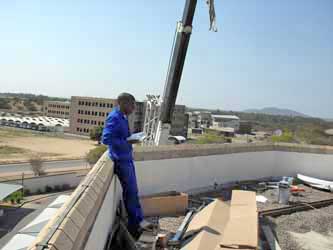 Work on the roof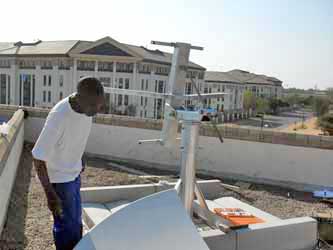 Preparing to attach the first half reflector panel.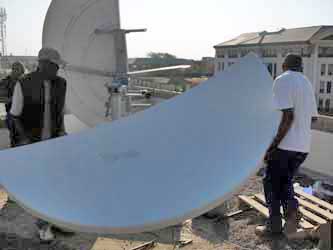 Preparing the second half of the reflector.
(see picture at the top of the page for the completed antenna)
Using crane to lift the antenna reflector panels.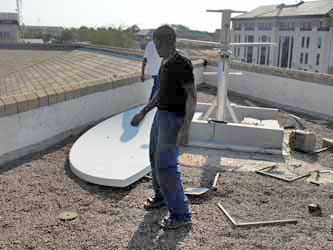 Mount pole and antenna backing structure assembled.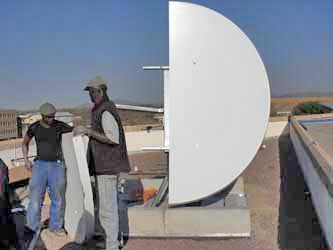 First half of the reflector attached.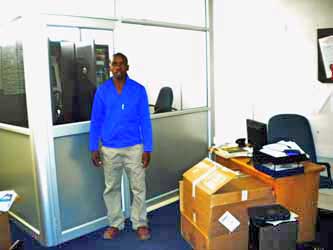 Job complete.
---
Page started 1 Oct 2010 , last amended 31 May 2019.