Rental of Mobile Satellite VSAT Equipment in Georgia.
Here is a large picture of the Bass Communications mobile satellite solution, as installed to a trailer, with a small office or communications centre inside.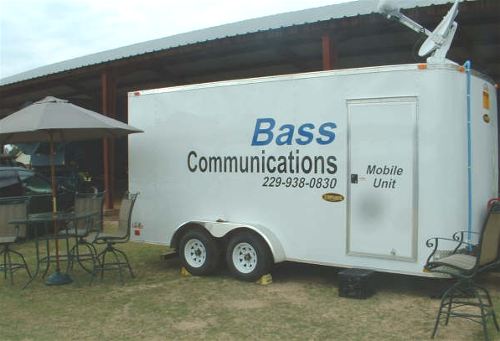 This BASS two-way satellite communications centre is a "Modern day bookmobile" can be easily converted to become a Mobile Command Centre. Another suggested application is for Public Relations Campaigns at shows and events.
If you wish ask the Bass installer about how a licence free wireless router may be installed to provide access to nearby wireless equipped PCs please call 229-938-0830
► Page created 2 April 2006, amended 3 August 2015 Eric Johnston
Back to
All pages on this satsig.net web site are Copyright Satellite Signals Limited © 2005 all rights reserved.