Example VSAT installations by Mike Saenz
Mike has been doing installs for DirecTV, Dishnet, iDirect, Tachyon, Unasat and Hughesnet for around 8 years now.
He is based in Southern California and willing to travel if it makes sense. He is trying to expand his business to be country wide.
Please contact him here: mikesaenz@verizon.net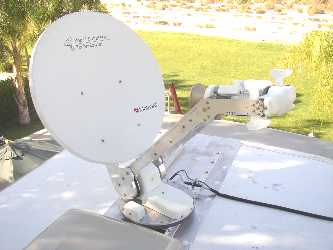 Motor driven VSAT dish on roof of vehicle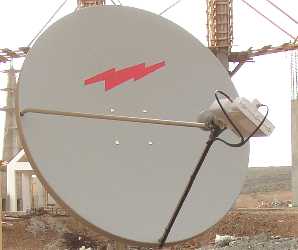 Andrew VSAT dish. The transmit BUC / receive LNB radio unit in front of the dish had been rotated to match the satellite polarisation angle required.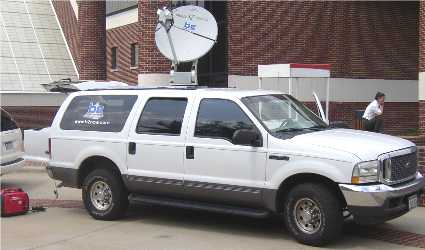 Quick response communications - connect up the generator and an ethernet cable and you are on line anywhere.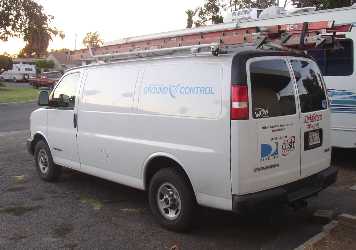 Installers vehicle.

Ground Control is one of the reputable service providers in the USA.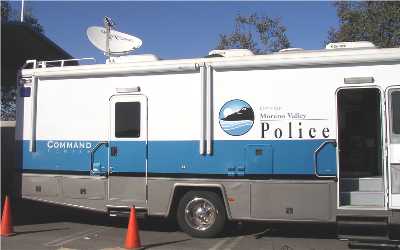 VSAT used for satellite communications from a mobile Police command vehicle that needs quick set up anywhere.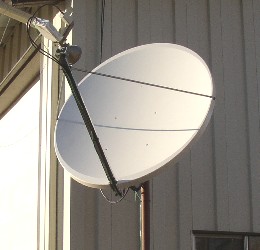 Typical of many fixed VSAT installations.
The images on this page have been kindly provided by Mike Saenz. This is not a paid for advertisement.
Page started 29 Aug 2007, amended 3 August 2015 Eric Johnston