Highly experienced engineering, RF, and IP professionals provide tailor-made, economical solutions answering your every need. Strongly customer oriented - we are here to serve you.
Tucked behind a stand of tall trees off a typically serene English country road just outside the town of Rugby, SMS's teleport is barely seen from the road but is highly visible to the satellite communications world, particularly in Africa.
The Rugby teleport is a showcase gateway teleport from Europe for satellite delivered communications to Africa.
The Rugby Teleport was originally built in late 1998 on the site of a Cold War era nuclear bomb shelter. No expense was spared to construct the finest facility of its kind at the time. Careful consideration was given to antenna placement, control centre facilities, operations space and offices, all enclosed in a beautifully landscaped, country-like compound including made-man duck pond.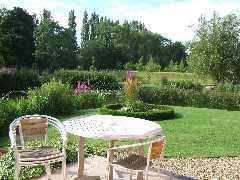 In 2006, the complex was acquired by an international group of satellite communications professionals dedicated to completely refurbishing and upgrading the teleport in order to meet the needs of its customers today… and in the future.
For SMS, that future lies in making Rugby the premier European satellite teleport gateway to Africa. With the addition of new, dedicated satellite antennas, augmented RF transmission capacity, multiple communications platforms and expansive direct connectivity to the Internet backbone, SMS is gearing up to provide the most complete satellite communications infrastructure for Sub-Sahara African service providers on the upcoming T11-N and W2a satellites.
Service capabilities include VNOs, SCPC, IP connectivity, streaming, voice, video, and data. SMS also offers Hub capacity and terminals for its STMi, iDirect, Tandberg platforms.
For more information go to
www.sms-teleport.com
or contact them at
info@sms-teleport.com
What really sets Rugby apart and makes its facility unique, is its underground, nuclear bomb shelter which houses the NOC and secure data storage facilities for off-shore data warehousing.
Why Rugby?
Satellite coverage from California in the West to Australia in the East - and all points in between!
Complete, most advanced satellite communications infrastructure to be found and all with full redundancy. Direct fibre IP connectivity via the Tier 1 Internet backbone! 24/7 manned technical support.