Sat-Link Communications:
VSAT satellite dish installers in US and Qatar, Middle East.
Sat-Link Communications is a 28 year old company serving the satellite industry in the US and abroad.
Built on Integrity and Quality Craftsmanship, Sat-Link Communications was established in 1984 and has evolved into one of New Jersey and Colorado's largest and more reputable Digital Satellite Service & Audio/Video Installation Companies.
Sat-Link Communications is your single-source solutions provider for satellite-based networks and deployment requirements. Serving New Jersey, New York and the Colorado area, they also cover the Continental US and Abroad.

Specializing in C/Ku band VSAT installations and deployment.

Please visit their website www.satlinktv.com
for more information, their qualifications,
more pictures and customer testimonials.
The pictures shown here are installations of 3.8m VSATs for government services in Texas, Maryland and overseas in Qatar, Middle East.
Contact: Jim Grisard
Sat-Link Communications
33 Green Avenue, Suite 2B, Neptune City, NJ. 07753
732-988-8801 (office)
732-988-8803 (fax)
732-489-6950 (cell)
jim@satlinktv.com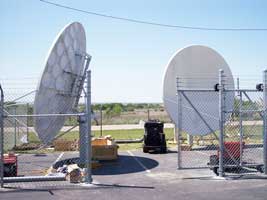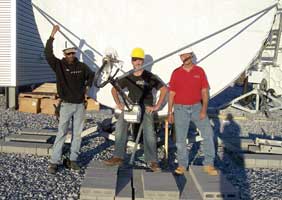 VSAT installation in Maryland, USA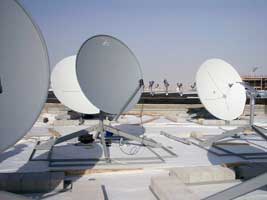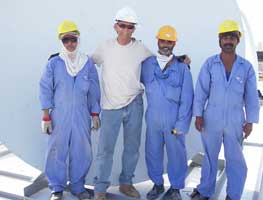 VSAT installation in Doha, Qatar