VSAT and satellite broadband connection Kabul, Afghanistan, from Afghan-ICT-Solutions
Contact: Afghan ICT Solution Co. Ltd. Ashraf Watt, Haji Yaqob Squar, Shahr-e-Now, Kabul.
Tel / Mob: +93 (0)70 05 1900, +93 (0)75 200 1142,
+93 (0)79 986 6668, +93 (0)79 902 0606
Email: info@afghanictsolution
Afghan ICT Solution is based in Kabul with Dari, Pashto and English speaking staff. They offer a full range of IT services, PCs, servers, web site design, web hosting, routers, infrastructure cabling - optical fibre, ethernet, wireless access points, free space optics links etc.
Despite all the troubles in the area there is a real need for satellite communications in Afghanistan, so I am putting this information here. I hope it helps make things better.
Satellite VSAT service and installation
Their friendly staff are qualified experts and technicians who can provide, install, supply support, register and maintain VSAT and satellite internet (IP) dishes for your home or business.
Some examples of both small and large VSAT antenna installations are shown in the images to the right on this page. I've included the pictures of the landscapes since I rather like them. The valley view in the lower left corner reminds me of my walking holidays in The Lake District, UK.
Internet mobile and the smallest portable mobile internet solutions such as Thuraya data solution & Inmarsat regional B-GAN systems are also available.
Ask also about radio, telephone and multimedia studio services.
Customers and projects undertaken include:
Aina (French NGO) Networking and IT Support, Kabul University Networking, Acbar Service and Maintenance, Limak Construction Company Maintenance, MSI Maintenance.
Kabul Medical University, Kabul Agriculture University, Kabul Polytechnic University, Draya Design Agency, Zafar constructions company, Aryana Film, Barmak Film, Afghan Film.
PADCO/Ae-Com Afghanistan, Air Arabia Afghanistan Internet, Dunya Travels Internet, Fortune Aviation Internet, ETC (Western Union), Aryan Travels, Lemonde Guest Houses, Emirates Travel.
Msh IT Support and Consultancy, Pioneers Services, New Dunya Telecom VSAT installation and Consultancy, UNDP (ICT Project) IT support, Networking and Consultancy
Contact details:
Afghan ICT Solution Co. Ltd.
Ashraf Watt, Haji Yaqob Squar
Shahr-e-Now, Kabul
Afghanistan
Telephone / Mobile phone#:
+93 (0)7005 1900 +93 (0)75 200 1142
+93 (0)79 986 6668 +93 (0)79 902 0606
E-mail: info@afghanictsolution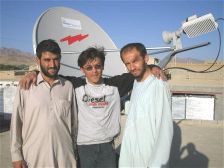 VSAT installation team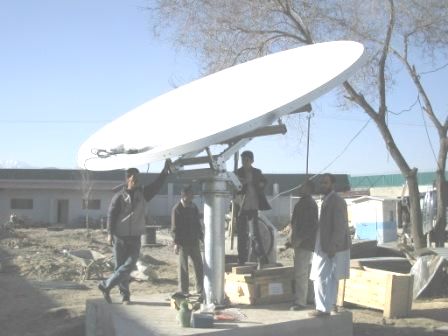 Large 3.8m diameter VSAT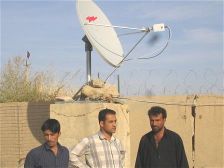 Completed installation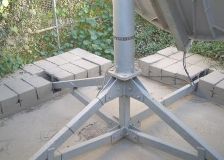 Mount for satellite dish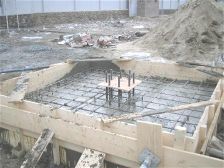 Ready for remaining concrete.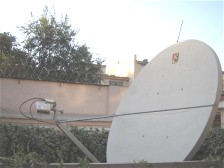 Small Ku band satellite terminal