>
Lepton Global Solutions provides customized, end-to-end satellite communications solutions for both military and commercial customers utilizing Ku-, Ka-, C-, and X-band satellite frequencies.
Example, coverage using Eutelsat 172A in Asia and Pacific, including Hawaii, American Samoa, Japan, Indonesia, Philippines, Guam, Singapore, South Korea, Taiwan, Australia, and New Zealand.
Lepton Global's solutions include fixed VSATs, rapid deploy terminals, and COTM (communications on-the-move) systems. Solutions are available for all world regions, making use of multiple satellite beams and bringing together resources from a number of different suppliers, appropriate to the individual customer requirements. My review.
For more details contact:
Phone: +1 571-313-1256 Fax: +1 855-642-6522 Email: info@leptonglobal.com
Address: 8381 Old Courthouse Road, Suite 200, Vienna, VA 22182 USA.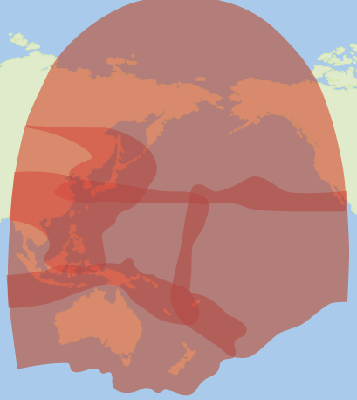 Asia-Pacific coverages