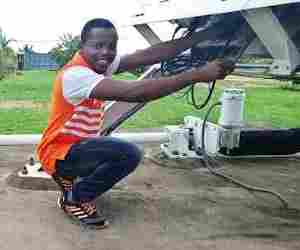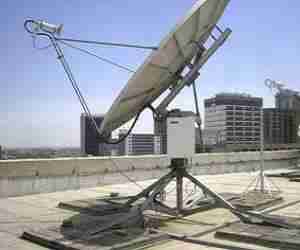 Satellite Internet Forum.
Welcome, Guest.
Welcome to this satellite broadband discussion forum.
Wherever you are and whatever your problem we are here to help each other. Connecting to the internet via satellite is not always easy but is critically important to those in remote places or with poor terrestrial infrastructure. Service providers and customers are encouraged to contribute. Register at the
bottom of the forum home page
if you wish to contribute or ask a question. VSAT service providers and satellite equipment sellers may feature their products
free of charge
; just register and get posting. Paid-for adverts, top left and top right, on all forum pages, are also available. Read the
Forum rules
.
7
Service Providers / Maritime and Mobile satellite communications / FOR SALE: Seatel 4009-91 MK2 1.0m Ku Band VSAT System (pre-owned)
on: Oct 26th, 2020 at 12:12pm

Fully working Seatel 4009-91 MK2 in a 50" radome with a Seatel DAC-2202. Sold with an 8W Codan Ku Band BUC and 2 multiband SMW LNBs (One for X-pol operation, one for co-pol).

Belts and bearing in good condition. The antenna is balanced and electronics operating with stable software versions.

Can be supplied with below deck equipment if required. (12U rack, router, switch, modem, etc)

Equipment List –
1 x Seatel 4009-91 MK2 VSAT Antenna in 50" radome
1 x Seatel DAC-2202 Antenna Control Unit
2 x SMW Q-PLL Type R LNB
1 x Codan 6908-W/E-48/EX-CE-NI 8W Ku Band

Equipment located in the UK.

Email me if interested - SatComEng@outlook.com

8
Service Providers / TooWay and KA-SAT satellite / Signal boosters to solve cable attenuation issues
on: Oct 26th, 2020 at 11:01am

I have a Tooway set-up provided by skyDSL in France, with an RM5111 modem. Although the connection is usable, it's not up to video streaming and that's an important part of my requirement. The best signal strength I've managed to obtain is an Rx SNR of just over 13.00 dB. However, my real issue is that I have a cable attenuation of about 17.00 dB, which seems very high. I installed my dish on a post some distance from the house because it was too ugly to put on the house facade and the pitch of the roof is E-W. As a result I have a cable run of something over 25m from the dish to the modem. I'm using RG6 coax, so I don't think the cable itself is an issue. Looking online, it would seem that a bidrectional autogain signal booster might fix the problem, but I'm having trouble finding a suitable product for my set-up. A Sonora LA281R-T24 amplifier seems right for the job, but is only available in the US, not Europe. Does anyone have any suggestions for products I might be able to obtain in Europe?
9
Service Providers / TooWay and KA-SAT satellite / Re: From Tooway to SkyDSL
on: Oct 15th, 2020 at 10:33am

You aren't changing the provider, just the billing company, the provider is the same... Tooway, same sat, same speed.

on Apr 25

th

, 2020 at 4:20pm:

Hi, I want to change my provider from Tooway to SkyDSL. I got a new activation code from SkyDSL but I cannot change a provider, I try to reset my RM4100 FurfBeam 2 terminal, I try to go to selfact.skylogic.com, etc. But still nothing. Do you have some suggestions, what to do? Thanks