Antenna mount pipe for 1.8m Prodelin VSAT dish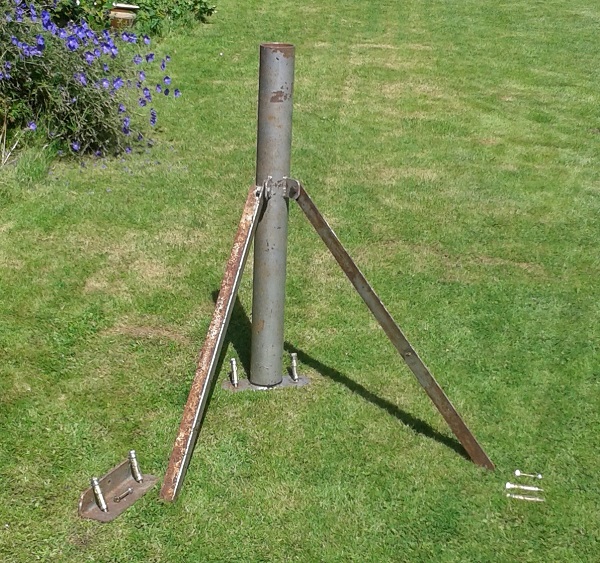 As previously used for several years with 1.8m Prodelin VSAT antenna.
Height 48".
Pipe outside diameter 4"
Please note that one foot plate is missing. You will need to make one yourself or improvise.
Suggest attaching to concrete base using the 6 large rawlbolts included. Make exactly vertical using an inclinometer or 'level', positioned at two points around the pipe at 90 deg to each other before the concrete sets!
Contact eric@satsig.net
Page created 18 July 2021, amended 18 July 2021.