Tooway ™ and Hylas Avanti Ka band satellite broadband Installers:
This page lists contact details for Tooway and HYLAS satellite dish resellers and installers throughout Europe.
If you are a satellite broadband installer or can recommend someone, please send details to me for inclusion on this page eric@satsig.net. Please include a suitable picture.
All end user customers are advised that you deal with independent companies who act as resellers/installers of the service. The actual technical network system is operated by Skylogic, Italy who do not sell to end users.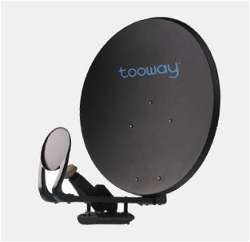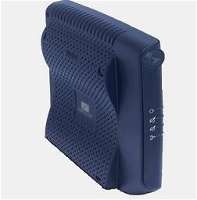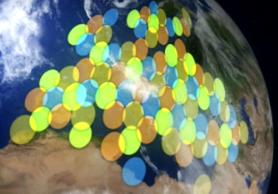 Typical customer dish, indoor modem and Europe wide KA-SAT spot beam coverage
---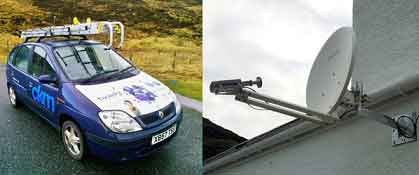 CKM: Scotland: Stornoway, Lewis, Harris and Scalpay
Based in Stornoway, CKM Computing cover the Western Isles with a fully equipped mobile unit/vehicle. 20 years of satellite installer experience. Supply and support for Tooway satellite internet access and TV. Personal service.
Call Chris McLaren on 07809 561 289
email: ckmcomputing@hotmail.com
---
Voove: Scotland: Outer Hebrides: Western Isles.
Voove are an IT services company located on the Western Isles, covering the Butt of Lewis, right down to Barra and everywhere in-between. Specialists in Renewable Energy Communications as well as Mobile Satellite Internet Solutions. With 30+ Tooway installs per month.

Contact Number: 0845 689 0030
Email: support@voove.com
Web: www.voove.com
Post: 44 Winfield Way, Isle Of Benbecula. Western Isles, HS7 5LH
---
Simply Balanced, Aberdeenshire, Scotland.
Simply Balanced, is a Scottish based, family run company supplying and installing Tooway and Avanti terminals across Scotland.
Satellite connection for business, office, farm, remote cottage, hotel etc.
Ideal for internet connectivity for farms, businesses in a rural area, your family home or weekend cottage.
Contact: Telephone: 01467 624 543
Email: enquiries@simply-balanced.co.uk
Web: www.simply-balanced-satellite.co.uk
Post: Simply Balanced Business Services, 7 Maryfield West, Inverurie
Aberdeenshire. AB51 4JF, Scotland.
---
DigiTech Media, Fareham, Hampshire, UK
They are recommended installers for Tooway Direct and Bentley Walker and have installed many Tooway solutions throughout the UK. Providing a comprehensive non-standard and standard installation packages.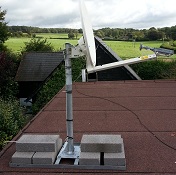 Contact: Mark Crutchley Email: info@digitech-online.co.uk Web site: http://digitech-online.co.uk/
Telephone (07837) 383221
Satellite connection for business.
Non-penetrating roof mount
Satellite & Digital Services Ltd, Barnstaple, Devon, UK

Westcountrydigital undertake Tooway and Avanti installations and service throughout the South West of England > Cornwall, Devon, Somerset, Dorset, Bristol, Wiltshire, Hampshire, Hants, Monmouthshire, Glamorgan, Carmarthenshire and Pembrokeshire.

Unit 5, Brannam Crescent, Roundswell Business Park, Barnstaple, Devon, EX31 3TD

Web: westcountrydigital.co.uk Phone: 01271 325777 Fax: 01271 329163


SDS installer vehicle


Devon, UK
---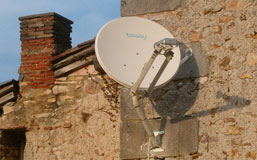 Martin Chappell, CreuseTec, Central France
Tooway installer in central France Dept 23 Creuse, Limousin area covering an area of 150km from base in Aubusson

Approved installer for Tooway from Bentley Walker, Avonline & Sat2Way, France

Full details and picture of installations: http://www.creusetec.com
Phone: +33 (0) 555 666 021 email: martin@creusetec.com
---
Kevin Jones, ORMESAT, North Wales, UK

Sales and installation of Tooway and other VSAT systems. Kevin Jones has been in the business since 1989 and is happy to offer helpful advice about how to get broadband speeds in rural areas.

Based in Conwy, N Wales. 01492 585 481 Mobil: 07904 719 748 Contact: email: ormesatdigital@yahoo.co.uk or kev@ormesat.com also check out their web site: www.ormesat.com
---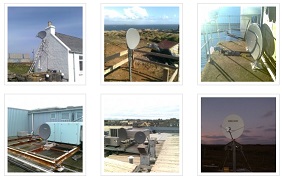 Raymond Stevenson: All Scotland and the Islands
Experienced with both the old and new Tooway systems and the Hylas, the UK hubbed satellite network.
All Resco Satellite Services engineers are now Avanti accredited.
Migration work from old Tooway to new Tooway and also from Tooway to Hylas. Ask for details.
Read more here: www.rescosatelliteservices.co.uk
Covering all of Scotland, including all the Highlands and Islands.
---
David Cole, Cavan, Ireland.
I am a skilled Tooway, iDirect, Gilat, Avanti installer.

I am looking for work in Ireland, uk,europe.
I am willing to travel and stay away from home.

I have my own van, insurance etc
I am looking for a full time job but will do contract work.

Please call 00353 49 4326639 or e-mail city8002@eircom.net
---
South Wales, UK. Tooway engineer services for hire.
I am a VSAT engineer available for work in South Wales in the Torfaen and Monmouthshire areas I have my own van and tools. If any person or satellite broadband company needs an installer feel free to contact me. I have installed Eutelsat Tooway systems and other VSAT systems.
If anyone needs a Tooway system installing please email me on vsatwales@gmail.com.
Please feel free to contact me for a quote. Kind regards.
---
Visat Ltd, Sofia, Bulgaria
Tooway service distributor for Bulgaria. Tooway service distributor for Bulgaria
All available packages including installation everywhere.

For more information please contact us at:
Phones: +359 2 411 0131 , +359 884 751 720, +359 888 646 012
email: office@visat.bg
---
Page started 10 June 2011. Page last amended 11 Jan 2014, amended 12 Jan 2017