Courtship by C Sheppard.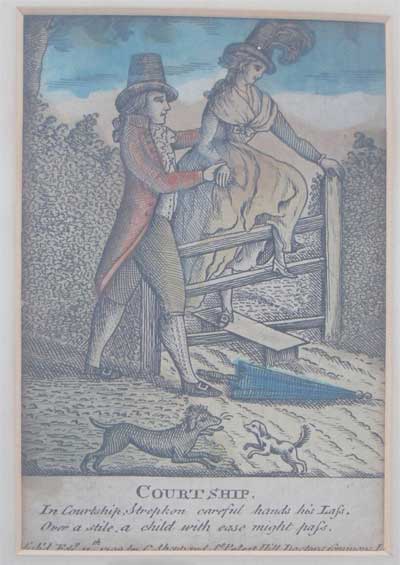 Courtship
In Courtship, Strephon careful hands his Lass, Over a style, a child with ease might pass.
Feb 11th 1792 by C Sheppard, St Peter's Hill, Doctors Commons, London
Matrimony by C Sheppard.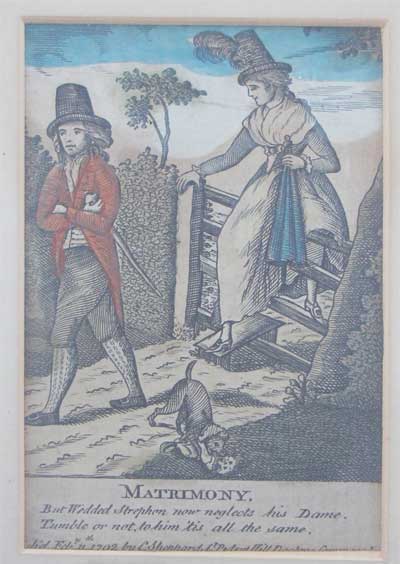 Matrimony
But Wedded Strephon now neglects his Dame. Tumble or not, to him 'til all the same.
Feb 11th 1792 by C Sheppard, St Peter's Hill, Doctors Commons, London