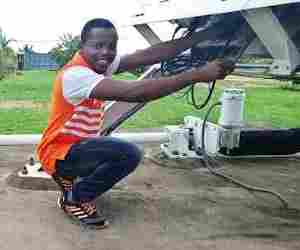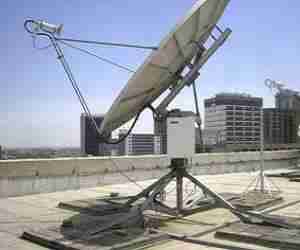 Satellite Internet Forum.
Welcome, Guest.
Welcome to this satellite broadband discussion forum.
Wherever you are and whatever your problem we are here to help each other. Connecting to the internet via satellite is not always easy but is critically important to those in remote places or with poor terrestrial infrastructure. Service providers and customers are encouraged to contribute. Register at the
bottom of the forum home page
if you wish to contribute or ask a question. VSAT service providers and satellite equipment sellers may feature their products
free of charge
; just register and get posting. Paid-for adverts, top left and top right, on all forum pages, are also available. Read the
Forum rules
.
Satellite Internet forum
Wireless Internet - WiFi and WiMax
Wireless Internet and extending the reach of VSAT. WiFi 802.11, WiMax 802.16

Moderators: Admin1, ,

Dec 16th, 2019 at 11:35am
In: Filters to stop 5G interf...

81
210
General and other topics
How do we get prices down ? How much bandwidth is available ? Satellite versus terrestrial ?

Moderators: Admin1, , ,

Jan 8th, 2021 at 4:39pm
In: Re: List of satellites in...

232
730
Satellite transponder leasing and sales
Buy or sell satellite transponder capacity - short and long term leases - whole transponders or fractional MHz leases.

Moderators: Admin1, ,

Dec 18th, 2018 at 2:58am
In: 1.2m Ku Band Fiber Glass...

249
406
Satcom jobs: Satellite communications job vacancies
If you are seeking staff or want a job, you are welcome to advertise satcom job vacancies or your own availability here. Satellite manufacture, design, operator, service provider, engineering, sales, VSAT hubs and installers. Military. Civil.

Moderators: Admin1, ,

Sep 1st, 2019 at 7:33am
In: VSat installer Pakistan

151
408
The forum contains a total of

1754 Posts

within

713 Topics

.

The most recent post is

Re: List of satellites in geo orbit

(Jan 8

th

, 2021 at 4:39pm).

View the most recent posts on the forum.

There are a total of 314 registered members.
The newest member is akilback1.


The most users ever online was 1013 on Nov 11th, 2017 at 5:29pm.
The most members ever online was 7 on Jul 17th, 2013 at 9:00am.
The most guests ever online was 1013 on Nov 11th, 2017 at 5:29pm.
The most search engines ever online was 110 on Jun 17th, 2015 at 2:34pm.
Members: 0
Guests: 2
Search Engines: 0


lllll YaBB Administrator

lllll Global Moderator
Login