Low cost Spectrum analyser for sale from the USA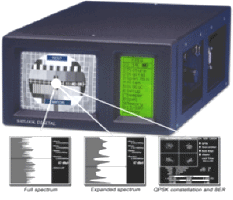 The Satlook 10-SSA2 Digital is a Swedish made Sat-TV Instrument and Spectrum-Analyzer. The unit is made for exact alignment and adjustment of Satellite Dishes. It is intended for professional use when high accuracy and precise information are needed..
From EMITOR manufacturer in Sweden
---
My old Tektronix 2792 Microwave Spectrum Analyser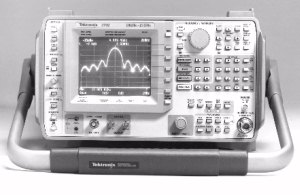 Frequency range:10 kHz to 21 GHz Min resolution bandwidth: 1 kHz. I have repaired a scrap analyser with new CRT tube, rotation coils etc and repairs to the front panel and internal parts. It now works well(*) and it suitable for earth station dish antenna alignment, sidelobe pattern tests, sub reflector adjustments, focussing and Eutelsat or Intelsat G/T antenna acceptance tests. It is heavy, approx 46 lb. I don't have the handbook for this spectrum analyser. I am interested in PC interconnection and any software to do waterfall type data collection. Now faulty - when used on 14 GHz the wanted signal vanishes when narrow spans are selected.
---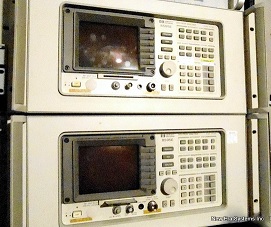 A variety of second-hand professional spectrum analysers, typically from teleports are available from
New portable and rack mount Spectrum Analysers for Sale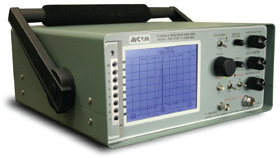 AVCOM AVC-PSA-37XP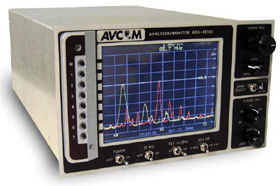 AVCOM AVC-MSA-4507D
---
New Microwave Spectrum Analyser for Sale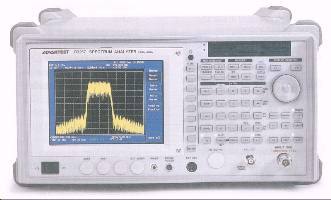 Model: R3273
General purpose, 20Hz - 26.5GHz, 10Hz-10MHz RBW 20mS full sweep
-98 dBc(Hz) phase noise (26GHz, 10k offset), IEEE488 bus control
Spectrum analyser options: Digital measurements, W-CDMA, PSK, GSM, DECT, PDC, PHS etc
To enquire about the above analysers in this column please email contact.uk@rohde-schwarz.com at Rohde & Schwarz for brochures, options and current price quotations.