Richard is a Certified VSAT installer / maintenance engineer based in Kenya. He is a Kenyan citizen.
He has been carrying out installations for the last 6 years in Kenya and also other African countries e.g. Sudan, Uganda, Zambia, Malawi just to name a few.
He has experience on C-band and Ku-band, with antenna sizes 1.2m,1.8m, 3.7m and 7.3m diameter.
Modems technologies worked with include Dialway 360 (Gilat products), DVB, iDirect, Paradise, Comtech and many more. Experience also in network cabling, computer maintenance and repair.
He also offers VOIP services and solutions for making international calls at affordable rates.
Please email richardmuteru@yahoo.co.uk
or richardmuteru@gmail.com
or phone +254 733 739 045, +254 725 984 712
Skype richmuh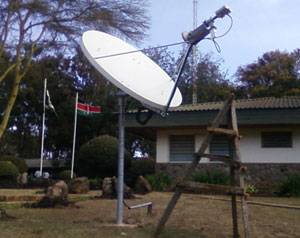 1.8m C-Band VSAT dish (circular polarisation)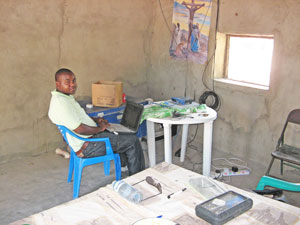 Testing new data link connect by VSAT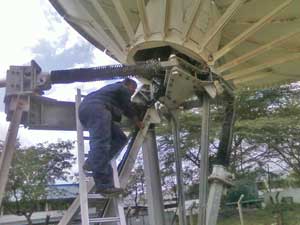 Installation of 7.3m Teleport hub dish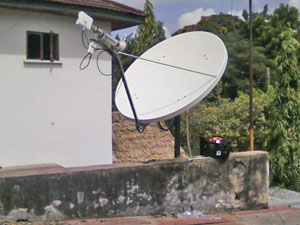 1.8m C-Band VSAT dish (circular polarisation)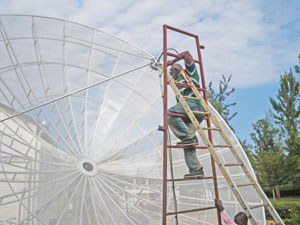 7.2m diameter C band receive only dish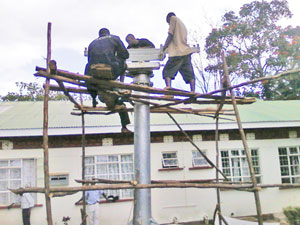 Installation of base for 3.7m VSAT dish