CV PERSONAL DETAILS
Surname: Kalwani First Name: Kalwani
Nationality: Zambian
Mobile: +260 977 629920
Email: Kalwanikk@yahoo.com

Field Experience
VSATs worked on:
(1.2m - 4.5m): Andrew, Prodelin, Suman, Anstellar (some prime focus, while others offset)
Earth Stations Installed (16m):
I actively participated in the installation and commissioning of a 16m earth station for my country's National Carrier Company, ZAMTEL. The exercise was in order to de-commission the 30m early bird earth station.
Modems Platforms Installed:
iDirect, Comtech, Radyne Comstream, iDirect Evolution X3, Hughesnet, Hughes PES, Linkstar, Shiron, Janux (DVB S and DVB S2, L band IF systems)
Control Stations worked with:
I have worked with a number of control stations spread across the globe during carrier activation. The stations being located in Italy, Germany, Netherlands, USA, Greece, UK and Nigeria.
Satellites Locked To:
I have activated carriers on various satellites, namely, Intelsat, NSS7, PanAmSat, Eutelsat, Astra, covering both Indian Ocean and Atlantic Ocean Regions.
Spectrum Analyzer Skills:
My competent use of a Spectrum Analyzer have enabled me to reduce on time spent on site and thus cutting on downtime.
Bands and Polarization:
I have worked on both Ku and C band systems, of either circular or linear polarization.
OTHER SERVICES:
Consultancy Services: I readily offer consultancy service on VSAT technology deployment at a fee next to free.
Networking: I am also a networks systems integrator.
Education / Qualification:
School: 7 O Levels and 4 A Levels
Diploma/Degree: University Diploma in Telecommunications
Membership of Professional Bodies: IEEE, GVF, Member of VSAT Installers in Africa, Computer Society of Zambia
WORK EXPERIENCE
September 1998 - February 2001 Zambia Telecommunications Limited
Extended voice and data services to rural areas via 6 VSATs
Responsibilities:
Maintaining VSAT equipment
Troubleshooting VSAT equipment
Type of equipment: Andrew antenna, EF Data outdoor units, Hughes Modems
My Telecommunications / IT responsibilities are listed below:
March 2001 - date: Zambia Revenue Authority:
Implementation of LAN interconnectivity to head office, through TCP/IP over VSAT, for data and VoIP services. Sixteen VSATs and 2 hubs have been installed to interconnect 673 personal computers and 53 Servers.
Responsibilities:
Installing VSAT and network equipment.
Configuring installed equipment.
Commissioning VSATs with Satellite Operations Centre.
Daily monitoring of transmission and reception of signals to ensure integrity.
Routine maintenance of VSATs and network equipment to prevent failure.
Fault diagnosis and corrective maintenance of VSATs .
Writing manuals about VSAT troubleshooting procedures.
Training support officers at VSAT sites about basic VSAT operation and fault reporting.
Data collection, report generation and archiving in order to analyse long-term needs such as growth projections and reconfiguration.
Inventory Management of VSAT equipment.
Providing helpdesk support to personal computer users (troubleshooting hardware and software problems).
Type of VSAT equipment: Andrew antenna (prime focus), Codan outdoor units, 550T EF Data satellite modems.
Type of network devices: Cisco routers (1700, 2600 and 3600), 3Com hubs, 3Com switches.
Type of equipment:: Compaq desk tops, LaserJet printers, windows 2000 and XP operating systems.
June 2007 - Albie Systems.
Installed and commissioned a Ku band system for Pochy Mining Zambia Limited. Agreement was inclusive of equipment sourcing and supply for VoIP, email and internet services.
June 2005 - Feb 2006 Bitstream Consultants Limited
Contracted by Loral Skynet to implement interconnection of regional British Council offices to UK head office via VSAT for data services. Installed in Zimbabwe and Zambia offices. Botswana and Namibia still pending.
Responsibilities:
Site Surveying.
Installing VSAT and network equipment.
Maintaining installed equipment.
Hiring and supervising installations team.
Training installations team on installations basics.
Helping users to obtain operating licenses.
More Installations
1 October 2008 Huawei VSAT Installation
Installed and commissioned a 4.5m VSAT for Huawei, Zambia. Sub-Contracted by Websatmedia of Singapore
1 Nov 2008 Finnish Embassy VSAT Repairing
Successfully restored the VSAT service of the Finnish embassy. Sub-contracted by Logistica Communications of UK

2 Nov 2008 VSAT antenna relocation
Successfully relocated service for Microlink Limited in Lusaka (an ISP) from Intelsat 907 to 902. Sub-contracted by Logistica Communications UK

3 December 2008 Site activation
Activated VSAT service for Quick Edge Communications by carrier activation and Lineup.

4 February 2009 Site Activation
Activated VSAT service for Zambia Revenue Authority at Mpulungu Port.

1 February 2009 Site Activation
Activated Access Bank Zambia VSAT site through carrier activation and lineup. Sub-contracted by Emperion of Nigeria.

5 March 2009 Service restoration
Troubleshooting and restoration of VSAT service for BringCom Communications Zambia (an ISP).

6 March 2009 Service re-location Microlink
Relocated service of Microlink Zambia in Livingstone from Intelsat 902 to Intelsat 907 .

7 April 2009 Site Activation
Activated VSAT service for SGS Zambia on NSS 7.

8 April 2009 Site Activation
Successfully activated VSAT service for Family Health International (ZPCT), Kabwe Zambia. Sub-contracted by Bringcom Communications, Zambia.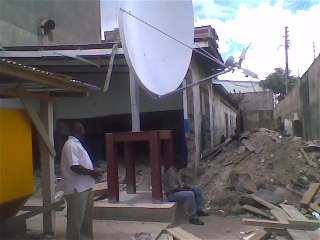 VSAT installation for access bank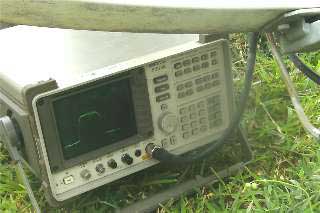 Troubleshooting with Spectrum Analyzer at the Finnish Embassy, Zambia.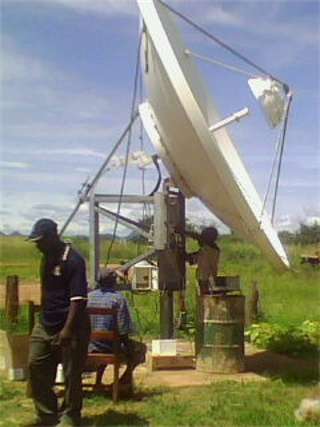 VSAT installation for the Zambia Revenue Authority.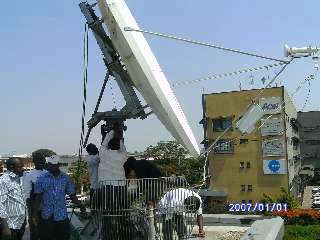 Antenna re-pointing at Microlink ISP.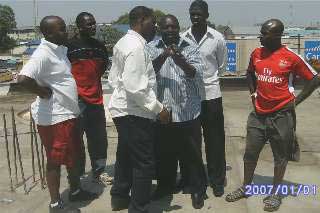 Field staff at Microlink learning to find the azimuth with magnetic compass.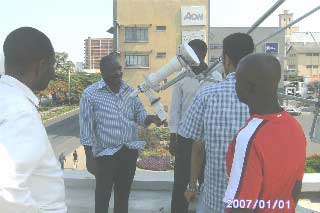 Showing microlink staff components of circular polarisation feed horn.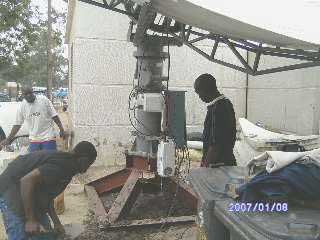 VSAT installation at Huawei, Zambia.
Contact details:
Surname: Kalwani First Name: Kalwani
Nationality: Zambian
Mobile: +260 977 629920
Email: Kalwanikk@yahoo.com