| | | |
| --- | --- | --- |
| satsig.net web site home page | | |
COMMERCIAL AND GOVERNMENT SATCOM SOLUTIONS FROM LEPTON GLOBAL / KYMETA
News: Aug 2020: Lepton Global Solutions LLC is to become a wholly owned direct subsidiary of Kymeta Corporation. Kymeta Corporation are the developers and manufacturers of low profile, flat antennas with electronic beam steering and tracking, ideal for mounting on aircraft or vehicles and for fixed sites where operation to moving low or medium height orbiting satellites is required.
Lepton Global Solutions provides customized, cost-effective, end-to-end satellite communications solutions for both military and commercial customers around the globe utilizing Ku-, Ka-, C-, and X-band satellite frequencies. Lepton Global manages its own robust, global satellite and terrestrial communications infrastructure, and a worldwide network of field support technicians.
Lepton creates a customized satellite communications plan for every end-user by combining various services into one flexible solution based on individual requirements. Lepton's solutions include:
· Network design and engineering
· Transponder capacity/bandwidth
· Managed satellite services
· VSAT systems customization, sale, and lease
· VSAT installation and training
· Global satellite services
· 24x7x365 technical support
· International logistics
· Network services
· IT infrastructure integration
· IP addressing
· Acceleration and compression
· Regulatory licensing

Lepton Global partners with leading manufacturers of equipment for all VSAT and SATCOM applications to resell best value hardware optimized for your requirement, including iDirect, Newtec, Comtech, DTECH Labs, AvL Technologies, AQYR, Agilis, GATR, Paradigm, Norsat, and SeaTel by Cobham. Terminal types include fixed, rapid deploy/manpack, and COTM (communications on the move) solutions ranging from 0.65m to 3.8m, available for Ku-, Ka-, X-, L-, C-band.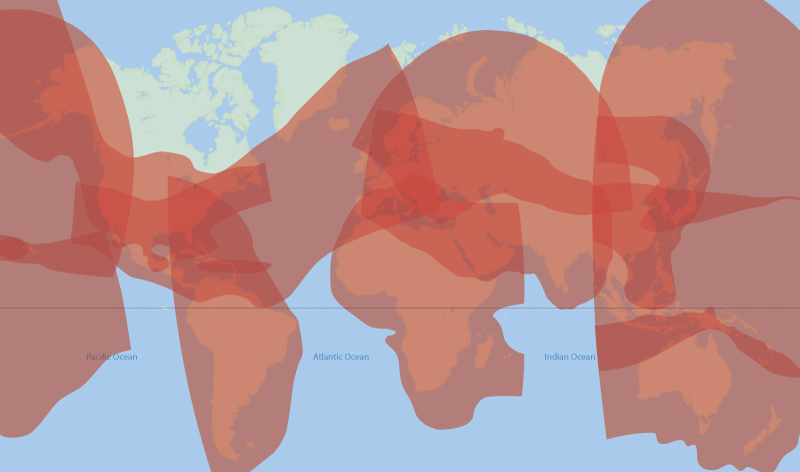 Satellites include Horizons 1 (Galaxy 13), Eutelsat 70B (W5A), Eutelsat 172A, Intelsat 18 (IS-18), Express AM-8, Intelsat 34 (IS-34), Intelsat 906, Yamal 402, Inmarsat Global Xpress Fleet (5F1, 5F2, 5F3), and XTAR-EUR 29°E.
Lepton Global's website includes their interactive coverage maps, points of presence, and network of installers around the globe. Answer 6 simple questions on the Needs Assessment form and a Lepton representative will contact you to customize your solution.
Contact details:
WEBSITE: kymetacorp.com
Phone: +1 425-896-3700 info@kymetacorp.com

This review pages is the result of an email request by Lepton Global and information derived from their web site. The information above is for information only and is not a paid-for advertisement.
► Page created 10 July 2015, amended 24 Feb 2023 with name updated (Kymeta) and contact details edited.