Clipper 60 ocean racing weekend. Gosport to Weymouth and back.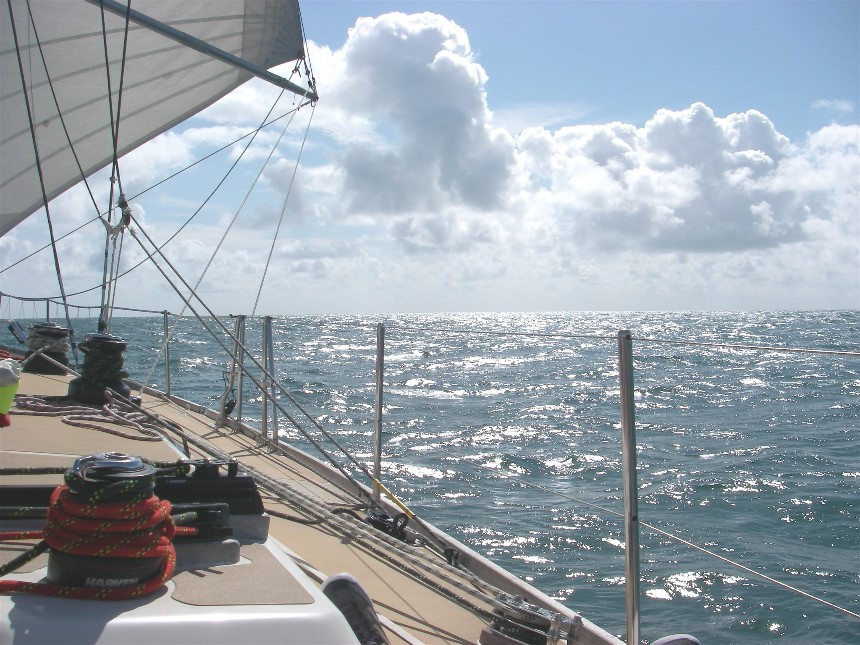 Following the conclusion of the successful 2007/2008 Round the World sailing race, the ten 68ft long Clipper boats are now back at Gosport. A weekend's ocean racing was organised for 16-17 Aug 2008.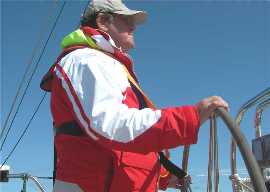 My friend Mike at the helm of Glasgow.
Three fully crewed boats took part: Western Australia, Durban and Glasgow. Each boat had a captain and two qualified mates. We were provided with bright wet weather clothing. The plan was: Learn to sail for the first four hours. Start the race at the west end of the Solent, opposite Hurst Castle, proceed along the coast westwards till midnight, then return to south of the Isle of Wight and back via the east end of the Solent, to a finishing line at Portsmouth.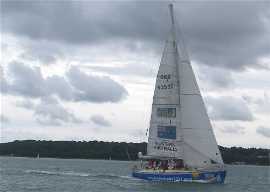 Western Australia: Reefed main, staysail & jib.
The initial sailing training involved learning to safely operate the boat, adjust the winches, to tack the boat and practice various manoeuvres. The wind was generally south to south westerly so we had the sails in tight, close hauled, on the Saturday and let out wide for the return trip. Boat speed was 10 - 12 knots, with best results when Fred stood at the bow and gave hand signals to the helm as to which way to steer.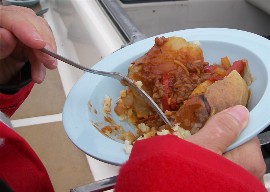 Genuine hot meal on board: baked potato.
The racing was great fun. There is clearly much to learn about how to get the best out of these boats and how to get the best out of everyone's skills on board.
Summary: A great weekend of Clipper ocean racing. If interested in participating in a similar weekend event, go to http://www.clipper-events.com/ Several one day corporate events are also available.