| | | |
| --- | --- | --- |
| satsig home page | | |
Internet par Satellite ( Accès Bidirectionnel) on Atlantic Bird 3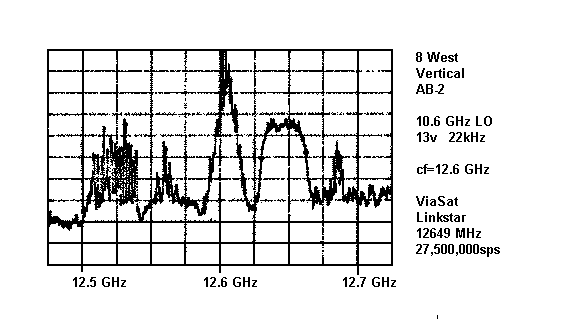 Frequency spectrum around 12.6 GHz, Vertical.
Atlantic Bird 3 at orbit 8 west longitude. ViaSat Linkstar service at 12,649 GHz,
Vertical polarisation down, Horizontal polarisation up. Symbol rate 27,500,000 FEC=5/6
The Atlantic Bird 3 satellite is located at 5 degrees west orbit longitude.
ViaSat LinkStar carrier shown at 12649 MHz.
Use the satellite handbook for Atlantic Bird 3 satellite from Eutelsat for the uplink G/T and power flux density contour figures and also for downlink EIRP figures in your link budget calculations.
Latest spectrum view, as seen from the UK, is as below: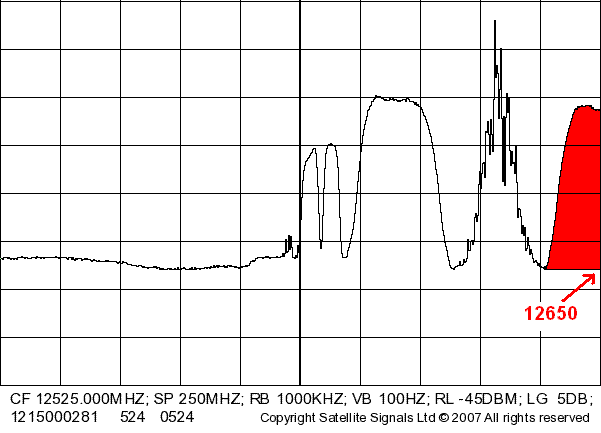 Back to France Internet par Satellite ( Accès ) Bidirectionnel
► Page created 7 October 2004, amended 4 April 2021