EgyptSat is one of the leading companies in VSAT field in the Middle East and Africa, and is a licensed VSAT operator in Egypt, providing internet services to most of the Petroleum companies in Egypt and outside Egypt for offshore locations and individual users.
iDirect and Newtec technologies are available to serve customer's requirements for corporate and home user networks. Everything you need is available in all the Arab states: Antenna 1.2m + BUC + LNB + MODEM + CABLES
Services include MarineSat Solutions, Self Deploy Antenna, FXS FXO VoIP, WebAx, Traffic Tuner.
EgyptSat own 3 teleport VSAT HUBs
iDirect HUB located in Egypt
iDirect HUB located in the UK
Newtec HUB located at Maadi in Egypt. This Newtec hub is owned by EgyptSat and is the only one in the Middle East.
EgyptSat has a many resellers selling EgyptSat services and providing local support for customers. EgyptSat has VSAT operator licenses from the N.T.R.A, so saving the client from work dealing with government agreement.
If you need any further information, please feel free to visit their website at http://www.egyptsat.com.
If you do need more clarification, prices or any support please don't hesitate to contact:
Khairy Mohamed, Customer Care & Presales Engineer, EgyptSat Telecom Company.
Mobile: (+20) 10 0060514
Office: (+20) 2 2612787
Teleport: (+20) 2 25193223
Email: k.yousef@egyptsat.com
Help-Desk and live chat: www.egyptsat.com/help-desk
Business solution:
The range of iDirect iNFINITI series satellite Routers covers the needs of small, medium and large businesses. They offer reliable, two-way IP traffic ideal for high-speed networking applications including VoIP, Internet access, file transfer, multicasting and video conferencing.
Home user solution: The Sat3Play Broadband Terminal from Newtec is a state-of-the-art, 2-Way satellite, high performance equipment designed to provide high speed satellite internet access. It is perfect for home-users, Small Office and Home Office (SOHO) applications, also specialist POS or ATM networks. Operating in North Africa and Middle East in Ku band on ArabSat Badr 4.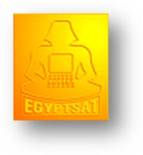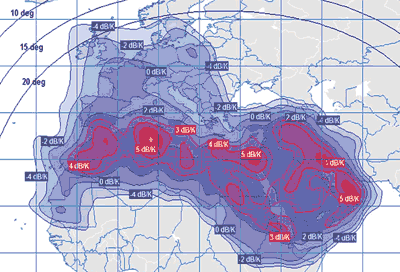 Arabsat BADR satellite provides Ku band coverage along North Africa coast plus Middle East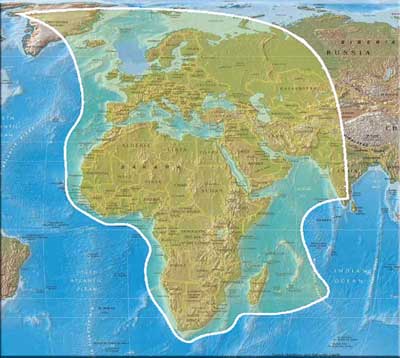 C band coverage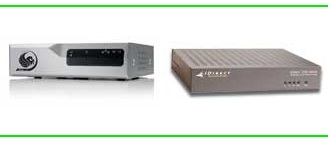 Newtec and iDirect VSAT modems.