| | | |
| --- | --- | --- |
| Home | | |
BusinessCom offer the following VSAT services in the Middle East area.
Free VoIP phone and calls to the USA.
Contact e-mail: vsat-satsigs@bcsatellite.net


iDirect Evolution X3 router
• Integrated PEP-iDirect Solution based on Infiniti and Evolution Architecture
- Hardware/software complex to unleash all the Infiniti and Evolution architecture advantages
- 1:4 and 1:8 ratios and guaranteed CIR quota for business quality VoIP, Videoconferencing and streaming demands
- Individual QoS (Bandwidth Management) and Firewall setup, 98.2% network uptime guaranteed by SLA, link monitoring tools
- Approved for large Wireless ISP networks: free of any TCP session limitations as opposed to standard iDirect systems.
More pdf information about iDirect Evolution:
iDirect-Evolution-X3-specification.pdf (502k pdf)
iDirect-Evolution-DVB-S2-technology.pdf (98k pdf)
iDirect-Evolution-X3-specification.pdf (179k pdf)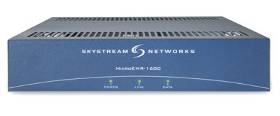 *
• SCPC, DVB and Frame Relay Satellite Backbones
- Dedicated backbone connectivity for Global Service Providers and VoIP carriers worldwide
- Automatic link health monitoring and reporting, inexpensive burstable options, DLCI/8PSK circuits with best price/bit
- Major worldwide-known teleport landing and 1st tier redundant terrestrial connectivity
- Free of charge and unlimited UNIX and network engineering consultations, 24x7x365 technical support
* This image refers only to a typical DVB outlink receiver which can extract a dedicated bit stream, from a large DVB carrier, for the specific VSAT terminal. An SCPC/DVB terminal normally needs two boxes, one for DVB receive and one for SCPC transmit.

• DVB/RCS LinkStar-based Services
- Operated in the Eutelsat W3A, NewSkies NSS-6 and RSCC Express AM-22/AM-11 beam coverages
- TCP/HTTP Acceleration (PEP) with bandwidth compressor saving 30% of overall capacity (Windows/Linux versions)
- Full service range, starting from 112 EUR/month and going up to 4 Mbit/s, dedicated segments available, 1:1
Contact e-mail: vsat-satsigs@bcsatellite.net
More information is available at their web site: http://www.bcsatellite.net/
They make use of the following satellites: Intersputnik LMI-1, PanAmSat PAS-4, Eutelsat Eurobird II, W1, W6 and W3A, RSCC Express AM-22, NewSkies NSS-6 and NSS-7, Loral Skynet Telstar-10 and Telstar-12, Intelsat IS-1002, IS-906, IS-702, Telenor Thor-III, Gascom Yamal-202, SES AMERICOM AMC-12, EurAsiaSat-1 (TurkSat 2A) and NSAB Sirius-II
Resellers are welcomed to contact directly - maxim.usatov@bcsatellite.net for applications.
► Page created 9 Dec 2004, amended 4 April 2021.